dr. F.J. (Frans) Sijtsma
Director Rudolf Agricola School for Sustainable Development / Associate Professor Faculty of Spatial Sciences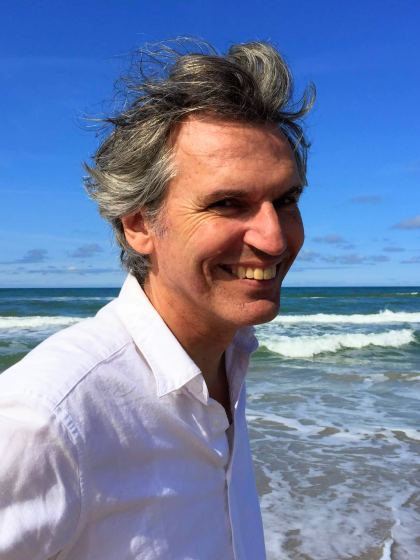 ---
Recent and ongoing research projects (selection)
Walter - Wadden Sea Long‐Term Ecosystem Research
Het Walter project gaat over het monitoren van ecologie en socio-economie in het Waddengebied. In samenwerking met CWSS Dr Folkert de Jong, IMARES Dr Ir Martin Baptist, NIOZ (penvoerder) Dr Ir Katja Philippart, RU Dr Marieke van Katwijk / Lucien Hanssen, SOVON Dr Bruno Ens.
SEED - Spatial Ecological-Economic Database
Eén van de producten van de RUG in het Walter project is de WALTER Spatial Ecological-Economic Database. Het doel van SEED is het vergroten van het ecologisch-economisch begrip van het Waddengebied. SEED brengt belangrijke ecologische en socio-economische kaarten over het gebied bijeen in een interactieve kaartapplicatie ondersteund door video;s en storytelling. http://www.walterwaddenmonitor.org/tools/seed/
Project Sympathy for the commons / Greenmapper
Het onderzoeksproject 'Sympathy for the commons - Organizing funding&support communities for the cultural ecosystem services of individual nature areas' draait om het creëeren van online communities voor natuur. Kunnen groepen mensen die van hetzelfde natuurgebied houden (bijv. van de Veluwe, van Schiermonnikoog, van de Biesbosch etc.) krachtige online communities vormen? In hoeverre kunnen die communities door hun gedeelde beleving, door het samen vinden van creatieve vormen van financiering en door het organiseren van gezamenlijke activiteiten (bijv. actief helpen bij het onderhoud) het maatschappelijke en financiële draagvlak voor natuurgebieden versterken en daarmee de natuurlijke kwaliteit verbeteren? Wat betekent dit voor de verdeling tussen private en publieke middelen voor natuurbehoud en natuurontwikkeling in Nederland? Dit onderzoek is eerder gefinancierd uit het NWO programma 'Biodiversiteit werkt' (dossiernr. 841.12.001) via het onderzoeksvoorstel hier. Daarna wordt dit onderzoek via verschillende andere projecten doorontwikkeld, zoals het project rond de Landgoederengordel in Beetsterzwaag.
In het project is software ontwikkeld om enerzijds landschapsvoorkeuren eenvoudig en gestandaardiseerd in beeld te brengen (van Zwisterland tot Zuid-Korea) en anderzijds om het creëren van online communities mogelijk te maken: www.greenmapper.org.
eLTER project: 'Long-Term Ecosystem and Socio-Ecological Research Infrastructure'
http://www.lter-europe.net/projects/eLTER
The University of Groningen participates in the H2020 eLTER project. The eLTER project is a prestigious H2020 project under the call 'Integrating and opening research infrastructures of European interest'. The consortium of 28 partners in 21 countries has been granted 5 million Euro. The consortium is led by the Umweltbudesamt in Austria. Frans J Sijtsma FRW leads the UOG part in this project. The group of Sijtsma is active trying to audit and develop socio-economic research infrastructure above and in combination with the ecological research infrastructure. They try to develop LTER sites into Long Term Socio-Ecological Research (LTSER) platforms. Working closely together with partners in Sweden, UK and Israel this auditing and strenghtening of LTSER platforms will involve 37 natural areas in 15 countries.
Cooperation with Netherlands Environmental Assessment Agency / Planbureau voor de Leefomgeving (PBL)
Cooperation around the development of measurement of biodiversity impacts of spatial projects. The natuurpunten / T-EQA approach. This has for instance lead to the Dutch publication 'Natuurpunten voor een transparante afweging' http://www.pbl.nl/nieuws/nieuwsberichten/2009/20090703-Natuurpunten-voor-een-transparante-afweging and to the journal article publication 'Beyond monetary measurement: How to evaluate projects and policies using the ecosystem services framework'
https://doi.org/10.1016/j.envsci.2012.06.016
We also cooperate around the development of survey tool for landscape preferences www.greenmapper.org (earlier called: http://www.hotspotmonitor.eu). Among others by making an online dataviewer for available greenmapper/hotspotmonitor data: data.greenmapper.org
Some results of the hotspotmonitor/greenmapper data used for the 4 yearly 'Natuurverkenning' of PBL: http://themasites.pbl.nl/natuurverkenning/over-de-natuurverkenning/het-waarderen-van-natuur/van-visies-naar-beleid/natuurgebieden-hoog-gewaardeerd-door-nederlanders and in the journal article 'Planning nature in urbanized countries. An analysis of monetary and non-monetary impacts of conservation policy scenarios in the Netherlands.' http://www.heliyon.com/article/e00280
Interesting ongoing work concerns the modelling of landscape attractivity, the analysis of costs and benefits of the Meerjarenprogramma Ontsnippering and the relation between recreational overnight stays and nature:
http://themasites.pbl.nl/natuurverkenning/over-de-natuurverkenning/het-waarderen-van-natuur/zin-en-onzin-van-monetarisering/de-recreatieve-waarde-van-natuur
Monitoring vaarrecreatie Wadden / Monitoring of recreational boating in the Wadden sea
Een grootschalig en integraal onderzoek door het Monitoringsconsortium (MOCO) van onderzoeksinstituten ETFI, RUG, SOVON en AenW. Voor het eerst zijn grootschalig en gedetailleerde gegevens over vaargedrag van recreanten gecombineerd met voedselbeschikbaarheid van vogels en rustplaatsen van zeehonden. Het onderzoek is verricht in opdracht van het Actieplan Vaarrecreatie Waddenzee (Ik pas op het Wad), die daarmee meer inzicht wil in de relatie tussen natuur en vaarrecreatie. Het onderzoek gaat de komende twee jaar nog door en moet ondermeer inzicht geven in de effectiviteit van genomen (natuur)maatregelen.
http://www.ikpasophetwad.nl/nieuwsberichten/19-juli-2017-vaarrecreanten-gedragen-zich-redelijk-goed-op-wad/
Research results 2016 contained 5 reports .
GLANS en GRIP: Zelfmanagement voor ouderen
Kosteneffectiviteitsbepaling van de implementatie van de GRIP- en GLANS-cursussen: een zelfmanagement cursusaanbod voor ouderen gericht op eigen regie en welbevinden. I.s.m. Nardi Steverink, Daphne Kuipers en Annemieke Visser van het UMCG. http://www.umcg.nl/NL/Zorg/Professionals/Nationaal_Programma_Ouderenzorg/projecten/gripenglans/Pages/default.aspx
| | |
| --- | --- |
| Last modified: | 25 June 2022 4.21 p.m. |