History Kapteyn
by P.C. van der Kruit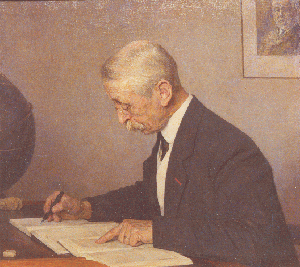 Kapteyn's time
The Institute has been named after the founder, Jacobus Cornelius Kapteyn, who lived from 1851 to 1922. Kapteyn was appointed professor of astronomy and theoretical mechanics in 1878 at a time when no astronomical tradition, let alone an observatory, existed in Groningen. The chair was instituted as a result of the new law on higher education of 1876, in which it was stipulated that the three government subsidized universities at Groningen, Leiden and Utrecht each should have a chair in astronomy. The latter two did have observatories and the government found it difficult to subsidize another one at Groningen (and the other two together effectively blocked this).
In order to proceed with astronomical research, Kapteyn offered his services to Sir David Gill at Cape Town. Gill had been struck by the possibility of counting and cataloguing stars on photographic plates and out of this grew the Carte du Ciel. But he also proceeded to photograph the southern skies. Kapteyn measured Gill's plates and this resulted in the publication of the Cape Photographic Durchmusterung in three volumes between 1896 and 1900. In this Durchmusterung the positions and magnitudes of 454,875 stars are catalogued.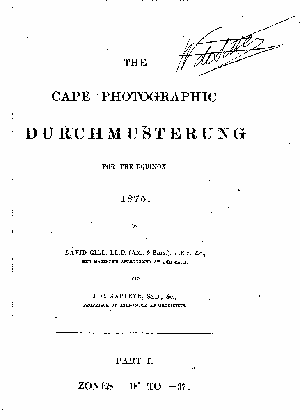 Kapteyn's main interest was the Structure of the "Sidereal System". His first major contribution was the discovery of the two "Star Streams", announced in 1904 at the St. Louis International Exposition. He found that the space motions of "common" stars in the solar neighbourhood showed two preferential directions; later this was explained byKarl Schwarzschild as the result of an anisotropy of stellar motions in a velocity ellipsoid with unequal axes. Kapteyn spent much time on deriving the space distribution of stars from star counts over the sky. He also worried extensively about absorption of star light by interstellar material and published two papers on that in the "Astrophysical Journal" in 1909.In the end he concluded that there was no evidence for such absorption - which we now know to be incorrect - and developed methods to statistically estimate distances of stars. Towards the end of his life in 1920 he published with his student and successor Pieter van Rhijn a rough model for the "distribution of stars in space" (Astrophysical Journal, 1920), followed by his "First attempt at a theory of the arrangement and motion of the Sidereal System" (Astrophysical Journal, 1922). In this he laid the foundations for dynamicalstudies by combining observed space distributions with motions and derived a first value for the density of matter in the neighbourhood of the sun. Shortly after Kapteyn's death his model of the Sidereal System with the sun near the center was superceded by a much larger model, based on Harlow Shapley's determination of the distances to globular clusters and the confirmation of the existence of interstellar absorption.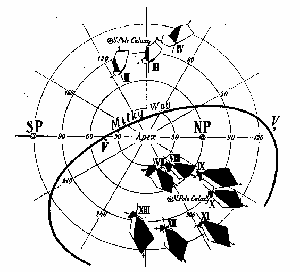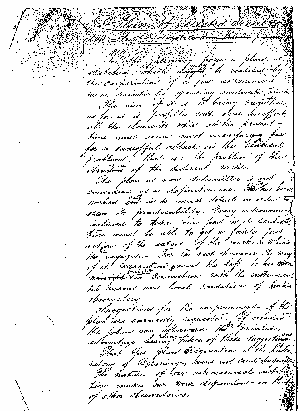 Kapteyn also pioneered international collaborations and was very successful in that; in this the necessity for him to work with plates, taken by others and measured in his "observatory without a telescope", and his Anglo-Saxon orientation (contrary to the German orientation so common in those days) must have been important factors in this. He became a good friend of George Ellery Hale and between 1908 and 1914 spent his summer months as research associate at the Mount Wilson Observatory in California. In 1906 he published his Plan of Selected Areas, in which observatories all over the world would measure positions, magnitudes, proper motions (and for the brighter part also spectral types and radial velocities) in a set of carefully chosen fields distributed over the whole sky.
Kapteyn never succeeded in establishing an observatory at Groningen. But he did secure a building for his "Astronomical Laboratory", which was opened in 1896 in a temporary location and after a few moves to its final location (in the Broerstraat in the center of Groningen next to the University's central building) in 1913. After Kapteyn's retirement in 1921 and shortly before his death in 1922, the curators of Groningen University decided to name the astronomical laboratory after Kapteyn.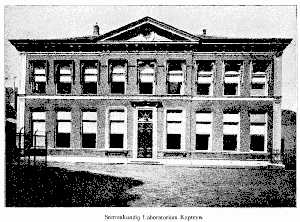 After Kapteyn
In 1921 Kapteyn was succeeded as professor of astronomy and director of the laboratory by his assistant Pieter J. van Rhijn. Van Rhijn had obtained his Ph.D. under Kapteyn in 1915. Kapteyn's first student, Willem de Sitter (Ph.D. thesis in 1901) had become director of Leiden Observatory and Jan Hendrik Oort, who had been turned to astronomy by Kapteyn, obtained his Ph.D. under van Rhijn in 1926 and also moved after a brief period in the USA to Leiden. Other students of van Rhijn, such as Peter van de Kamp (Ph.D. in 1926), Bart Jan Bok (1932) and Adriaan Blaauw (1946) also moved to the USA (Blaauw eventually returned).
Van Rhijn's attempts to obtain a telescope for the Laboratory with funds from the government failed. However, in 1931 he succeeded in requiring a 55-cm reflector and a dome on the Laboratory building financed with private funds. This telescope was mainly used by van Rhijn and Jan Borgman for studies of interstellar reddening. In 1959 the telescope was removed because of structural difficulties with the building.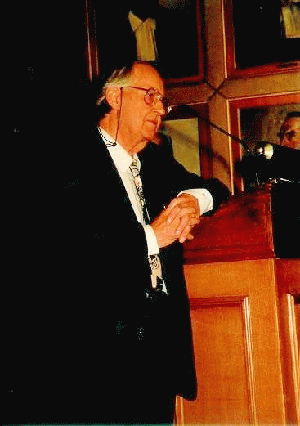 In 1957, after the retirement of van Rhijn, Adriaan Blaauw was appointed as professor and director. The research broadened into various other area's. Stuart R. Pottasch was appointed as professor of astrophysics in 1963. Under Jan Borgman, the Kapteyn Observatory in Roden was opened in 1965 with a 61-cm reflector. Borgman also started a working group "photometry" for space research, that first used balloons but eventually resulted in a strong involvement in the Astronomical Netherlands Satellite (ANS; an ultraviolet and X-ray space observatory), that was used in orbit between 1974 and 1976. The Kapteyn Observatory was also heavily involved in the early development of the European Southern Observatory (ESO), eventually situated in Chile. Galactic structureremained a central area of interest. Under Hugo van Woerden a group was started to use the 25-meter radio telescope at Dwingeloo for studies of the neutral hydrogen gas in the Galaxy.
In 1968 Blaauw became part-time scientific director of ESO and in 1970 Director General. Also in 1970 the Kapteyn Laboratory moved to a new location on the campus site at the northern suburb Paddepoel of Groningen. The space research working group, now called the Laboratory for Space Research, also moved from Roden to Paddepoel. The original Kapteyn Laboratory was used for some time as part of the University's central administrative offices, but was destroyed in a fire in the 1980s. A restructuring of the university took place, in which astronomy became a sub-faculty. Stuart R. Pottasch became the first dean of the sub-faculty (later chairman of the department) from 1970 to 1982.
In 1970 also the Westerbork Synthesis Radio Telescope came into operation and the radio group of the Kapteyn Institute quickly became one of the heaviest users. Especially since observations using the 21-cm line of neutral hydrogen became possible, extensive studies were made of nearby galaxies, shifting the emphasis from structure of our own Milky Way Galaxy to that of external ones. In particular the so-called flat rotation curves and the evidence these present for large quantities of unknown "dark matter" became a major subject of study. The space research group, in the mean time under the direction of Reinder J. van Duinen, was a major contributor to the Infra-Red Astronomical Satellite IRAS, which was launched in 1983. Borgman had in 1975 become dean of the Faculty of Science and Engineering, then became Rector Magnificus and subsequently chairman of the Board of Groningen University and moved in 1988 to the Hague to become chairman of the Netherlands Organisation for Scientific Research (NWO). The space research laboratory became part of the Netherlands Foundation for Space Research (SRON), financed by NWO.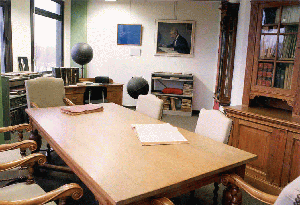 In 1981, with the beginning of the Netherlands involvement in the UK/NL Isaac Newton Group of optical telescopes at La Palma (Canary Islands), the Interuniversity Working Group for Astronomical Instrumentation was founded in Roden with personnel from Groningen and Leiden Universities. The Working Group was transferred to the Radio Observatory in Dwingeloo in 1995 and the observatory at Roden was closed. In 1983 the Kapteyn Astronomical Institute moved to its present location in the Zernike Building.
In 1982, Pottasch was succeeded by Ronald J. Allen as chairman of the department andthis position was held by Hugo van Woerden from 1985 to 1991 and by Pieter C. van der Kruit from 1991 to 1994. In 1994, van der Kruit became dean of the Faculty of Science and Engineering until the end of 1997. In 1992, the Netherlands astronomical institutes formed together the Netherlands Research School for Astronomy (NOVA) and were recognized as such by the Royal Netherlands Academy of Arts and Sciences. In 1994 the astronomy department was formally recognized by Groningen University as a research institute and renamed the Kapteyn Astronomical Institute. Tjeerd S. van Albada became the scientific director, succeeded in 1998 by Pieter C. van der Kruit. In 1998, the Minister of Education, Culture and Science organized an "bonus incentives" (dieptestrategie) program, in which the over 100 research schools in the Netherlands could compete for recognition as top research school and obtain considerable addition funding for a ten-year period. NOVA came out as number one in this nation-wide competition, in which only six were awarded the status top research school.
Literature
Kapteyn, zijn Leven en Werken , 1928, biography of Kapteyn by his daughter Henrietta Herzsprung-Kapteyn. Translated into English by Robert E. Paul as The Life and Works of J.C. Kapteyn , published by Kluwer Academic Publishers, 1993, originally in Space Science Reviews, vol. 64 (translation is often unreliable).
Jacobus Cornelius Kapteyn , 1973, short biography of Kapteyn by A. Blaauw in Dictionary of Scientific Biography (ed. C.C. Gillispie).
Sterrenkijken Bekeken; Sterrenkunde aan de Groningse Universiteit vanaf 1614 , 1983, publication of the Groningen University Museum (eds. A. Blaauw, J.A. de Boer, E. Dekker and J. Schuller tot Peursum-Meijer).
The Legacy of J.C. Kapteyn; Studies on Kapteyn and the Development of Modern Astronomy , 2000, proceedings of a symposium on Kapteyn (eds. P.C. van der Kruit and K. van Berkel), published by Kluwer Academic Publishers.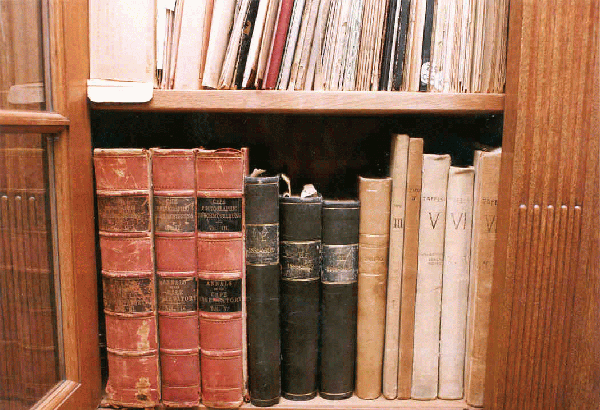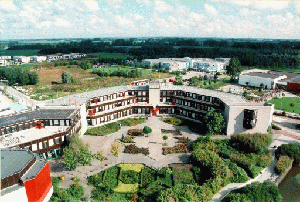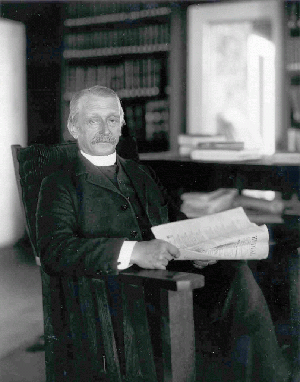 | | |
| --- | --- |
| Last modified: | 02 July 2019 11.13 a.m. |