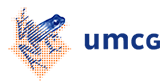 Prof. dr. T.H. The, oud-voorzitter
Prof.dr. T.H. The was één van de eersten, die in de jaren negentig van de vorige eeuw het belang onderkende studenten zo vroeg mogelijk in de studie te interesseren voor medisch-wetenschappelijk onderzoek met als doel hen voor te bereiden op een academische carrière als artsonderzoeker. The was destijds zeer actief binnen de Commissie Klinisch Wetenschappelijk Onderzoek van de Nederlandse Organisatie voor wetenschappelijk Onderzoek (destijds N.W.O., tegenwoordig ZonMw), een commissie die projectaanvragen beoordeelde van personen, die opleiding tot medisch specialist wilden combineren met promotieonderzoek (het zgm. AGIKO-programma). Het viel The op dat de aanvragen uit Groningen achter liepen bij die van ander academische centra binnen Nederland. Deze constatering was voor hem een directe motivatie om in Groningen een programma te ontwikkelen om studenten zo vroeg mogelijk te interesseren voor een 'dubbel-opleiding' als arts én onderzoeker.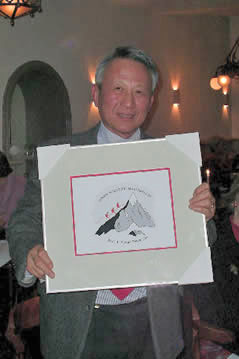 The is zijn hele werkzame leven een schoolvoorbeeld geweest van een artsonderzoeker en heeft daarnaast altijd een sterke affiniteit met onderwijs en opleiding gehad. Met zijn inzicht en ervaring is hij in de jaren '90 van de vorige eeuw gestart met het organiseren van masterclasses voor gemotiveerde en getalenteerde studenten geneeskunde. Deze initiatieven hebben in 1999 geleid tot de invoering van stimuleringsproject JSM. Onder het voorzitterschap van The hebben meer dan 200 studenten deelgenomen aan één of meerdere cursussen van de JSM en zijn meer dan 50 studenten ingestroomd in een MD/PhD-traject. In mei 2006 hebben de eerste MD/PhD-studenten hun MD/PhD-traject succesvol afgerond.
Van kleine jongen tot internationaal gerenommeerd internist/ immunoloog
The werd in 1936 geboren op het eiland Lombok (Ampenan, Indonesië). Na de Tweede Wereldoorlog en de Japanse bezetting in Indonesië meegemaakt te hebben, verhuisde hij als kleine jongen naar Nederland. Van 1950-1956 volgde hij de opleiding HBS-b te Groningen en studeerde in de periode 1956-1963 geneeskunde in Amsterdam. The combineerde een groot deel van zijn studie geneeskunde met immunologisch onderzoek aan het Centraal Laboratorium van de Bloedtransfusie, wat in 1967 resulteerde in de voltooiing van zijn proefschrift, getiteld 'Conjugatie van Fluoresceine Isothiocyanaat aan antistoffen'. Na zijn terugkeer in Groningen volgde hij in de periode 1967-1971 de opleiding tot internist (inwendige geneeskunde). Van 1971-1973 was hij werkzaam op het Karolinska-Institutet in Stockhom (Zweden). Na een hernieuwde terugkeer in Groningen was hij als universitair (hoofd)docent betrokken bij de verdere ontwikkeling van de klinische immunologie. In 1980 werd hij benoemd tot hoogleraar inwendige geneeskunde (in het bijzonder de klinische immunologie), een functie die hij bekleedde tot aan zijn emeritaat in 2001. Van 1999 tot 2006 was The de voorzitter van de Programmagroep Junior Scientific Masterclass.
Het cv van The bevat alle elementen voor een ideale, academische carrière: flexibiliteit met afwisseling qua opleidingen (Groningen/ Amsterdam), jong promoveren, en ook nog eens een paar jaar onderzoek doen in het buitenland. Het kan als voorbeeld dienen voor toekomstige generaties artsonderzoekers.
| | |
| --- | --- |
| Laatst gewijzigd: | 29 juli 2020 09:29 |