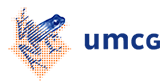 UEF-JSM Talent Grant
Het Ubbo Emmius Fonds (UEF) is het fondsenwervingsbureau van de Rijksuniversiteit Groningen. Door het stimuleren van contacten tussen het bedrijfsleven, instellingen, particulieren en de universiteit zoekt zij donateurs voor baanbrekend onderzoek en onderwijs.
De Junior Scientific Masterclass (JSM) is binnen het Universitair Medisch Centrum Groningen een professionele 'kweekvijver' voor (tand)artsen, die later patiëntenzorg willen combineren met wetenschappelijk onderzoek. Het JSM MD/PhD-traject biedt getalenteerde en gemotiveerde studenten de mogelijkheid om al tijdens de studie versneld een promotietraject te doorlopen.
Baanbrekend onderzoek kost vaak veel geld. Beperkte beschikbaarheid van 'bench fee' is in veel gevallen een rem op dit type onderzoek. Het Ubbo Emmius Fonds wil daarom via haar relatienetwerk en in samenwerking met de JuniorScientific Masterclass extra financiële steun ('bench fee') werven voor MD/PhD-studenten.
De UEF-JSM Talent Grant biedt aankomende ronde € 7.000 extra financiële steun voor het uitvoeren van je MD/PhD-traject. Voor projecten met betrekking tot de oncologie is er ongeveer € 10.000,= extra financiële steun voor de uitvoering van je onderzoek.
Voor wie is het bedoeld?
Het is voor MD/PhD-studenten die:
> in het 2de- of 3de-jaar van hun MD/PhD-traject zitten
> minimaal 1 manuscripten/publicaties als 1ste auteur op hun naam hebben staan
> baanbrekend onderzoek doen met een hoge maatschappelijke impact
> net dat beetje financiële steun tekort komen om echt succesvol te zijn
Hoe kun je in aanmerking komen voor een UEF-JSM Talent Grant?
> Ben je 2de- of 3de-jaars MD/PhD-student en heb je minimaal 1manuscripten/ publicaties als 1ste auteur ('submitted/accepted/published') op je naam staan? Vul dan het aanvraagformulier UEF-JSM Talent Grant in
> Beschrijf kort het onderwerp van je MD/PhD-traject (in het Nederlands)
> Geef in je aanvraag duidelijk aan wat de maatschappelijke impact en bereik is van je onderzoek. In het kader van het UMCG speerpunt 'healthy ageing' strekt het tot aanbeveling als je kunt aangeven in hoeverre je onderzoek hieraan bijdraagt.
> Geef in je aanvraag aan op welke wijze een UEF-JSM Talent Grant bijdraagt aan het succes van je promotietraject
> Zorg dat je aanvraag voor de deadline binnen is bij de Junior Scientific Masterclass, er is gemiddeld één keer per jaar een indienronde.
Beoordeling
Aanvragen worden beoordeeld door de UEF-JSM Talent Grant commissie.
De toekenning voor een Talent Grant is persoonsgebonden. Dit betekent dat de kwaliteit van de kandidaat zelf (w.o. 'gedrevenheid, excellentie en presentatievaardigheden') minstens zo belangrijk is als de kwaliteit van het onderzoeksplan. Onderdeel van de selectieprocedure kan een presentatie voor de UEF-JSM Talent Grant commissie zijn.
| | |
| --- | --- |
| Laatst gewijzigd: | 29 juli 2020 09:28 |