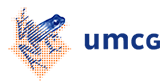 Stipendium 'Kort buitenland bezoek'
De Programmagroep Junior Scientific Masterclass (JSM) moedigt studenten aan een wetenschappelijk onderzoeksproject te doen in het buitenland. Om dit te stimuleren stelt de JSM stipendia 'Kort buitenland bezoek' beschikbaar, bedoeld voor een voorbereidend bezoek aan een wetenschappelijke instelling in het buitenland, met als oogmerk in dit instituut een langere tijd door te brengen voor het uitvoeren van een wetenschappelijk onderzoeksproject (bijvoorbeeld in het kader van een JSM Proefproject, de wetenschappelijke stage of als onderdeel van het JSM MD/PhD-traject). Het bedrag, maximaal €1.000,- binnen Europa en maximaal €1.500,- buiten Europa, voorziet in de reis- en verblijfkosten van een kortdurend bezoek (maximaal 7 dagen). De student kan zich gedurende dit bezoek goed voorbereiden op een eventuele, langere onderzoeksstage.
Waar is dit stipendium niet voor bedoeld?
Het stipendium is niet bedoeld voor bezoek aan congressen, workshops of cursussen in het buitenland, tenzij een dergelijk congres gecombineerd wordt met een bezoek aan het toekomstige centrum waar het project te zijner tijd zal plaatsvinden.
Doelgroep
Studenten geneeskunde en tandheelkunde vanaf het 2e jaar met een aantoonbare, wetenschappelijke belangstelling.
Doelstelling
Het JSM stipendium 'kort buitenland bezoek' wordt beschikbaar gesteld ter voorbereiding van een goede, wetenschappelijke aanvraag voor een langduriger onderzoeksstage, als onderdeel van een voorgenomen JSM Proefproject dan wel promotieonderzoek.
Voorwaarden
Aanvragen voor een JSM stipendium 'kort buitenland bezoek' kunnen het hele jaar door worden ingediend. Aanvragen dienen een vervolg te zijn op eigen onderzoek, bijvoorbeeld een JSM Proefproject, of onderdeel te zijn van een JSM MD/PhD-traject. In de aanvraag dient een korte samenvatting van het uit te voeren onderzoek met reeds verricht voorwerk te worden gegeven. Tevens dient beargumenteerd te worden waarom het te bezoeken onderzoekcentrum uitgekozen is (kwaliteit, samenwerking met UMCG). Een aanbevelingsbrief van je projectleider en uitnodigingsbrief van het ontvangende centrum is noodzakelijk.
Besluitvorming vindt plaats binnen maximaal 6 weken na ontvangst. Na goedkeuring zal de helft van het bedrag voorafgaande aan het bezoek beschikbaar gesteld worden. Op basis van declaratie wordt na afloop het eventuele resterende geld uitgekeerd.
De student levert na thuiskomst een verslag in waarin kort wordt beschreven met wie is gesproken, wat het onderwerp van onderzoek zal zijn, wanneer het eventuele uiteindelijke verblijf zal plaatsvinden. Geef aan wie de contactpersoon en begeleider zal zijn.
Voor meer informatie, het aanvraagformulier en de procedure, klik hier
Coördinator
dr. J.M. van der Mark - van der Wouden, beleidsmedewerker JSM
tel.: 050 - 363.8263
e-mail: j.m.van.der.mark umcg.nl
| | |
| --- | --- |
| Laatst gewijzigd: | 29 juli 2020 09:28 |