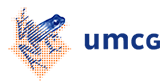 Overige niet-JSM subsidies
- Scholarship stichting Scoren tegen Kanker
De stichting Scoren tegen Kanker stelt ieder jaar een Scholarship beschikbaar.
Deze Scholarship is bestemd voor:
• Onderzoekers afkomstig uit, of die affiniteit hebben met de gemeente Noordoostpolder die onderzoek doen naar (een variant van) de ziekte kanker en waarbij de kwaliteit van leven met de ziekte kanker onderdeel uitmaakt van het onderzoek. De Scholarship voorziet in een bijdrage aan dit onderzoek.
- René Vogels Stichting
De René Vogels Stichting beheert een particulier fonds voor de kankerbestrijding. Jaarlijks worden uit dit fonds reisbeurzen verstrekt aan jonge onderzoekers die in het buitenland bijzondere kennis en vaardigheden willen verwerven voor het kankeronderzoek in Nederland.
- Tekke Huizinga Fonds
Het doel van de stichting is het financieel en facilitair ondersteunen van onderzoek op het gebied van transfusiegeneeskunde én middels scholarships of studiereizen het toegankelijk maken van de in ons land aanwezige kennis, ook voor mensen in ontwikkelingslanden. Onder transfusiegeneeskunde wordt niet uitsluitend verstaan het onderzoek dat zich specifiek richt op rode bloedcellen/bloedplaatjes maar ook op (bloedvormende) stamcellen die geïsoleerd worden uit bloed of beenmerg en die teruggegeven worden aan patiënten in het kader van een stamceltransplantiatie of orgaanregeneratie. De doelgroepen zijn wetenschappelijke onderzoekers en afstuderenden. Scholarships worden toegekend om afstuderenden middelen te verschaffen voor onderzoek/stage t.b.v. de bloedbank of de ziekenhuiswereld. Daarnaast is ondersteuning mogelijk voor congresbezoek.
- Jan Kornelis de Cock Stichting
Als algemeen doel van de stichting werd vastgelegd "het in het algemeen belang het onderwijs in en de wetenschappelijke beoefening van de geneeskunde in den meest uitgebreiden zin aan de Rijksuniversiteit te Groningen te bevorderen". Het bestuur kreeg tot opdracht om, gehoord de medische faculteit, de middelen tot het bereiken van dit doel te bepalen. Als een belangrijk middel om het doel van de stichting te realiseren werd genoemd het vestigen van een bijzondere leerstoel(en) en het geven van financiële ondersteuning aan het onderwijs en wetenschappelijk onderzoek van de medische faculteit te Groningen.
- Nederlandse collectefondsen
Diabetes Fonds , Hersenstichting , Reumafonds , Maag Lever Darm Stichting , Fonds Psychische Gezondheid , Astma Fonds , Nederlandse Brandwonden Stichting , Hartstichting , Nierstichting , Prinses Beatrix Fonds , Prins Bernhard Cultuurfonds , Stichting Aids Fonds , Stichting Kinderpostzegels Nederland , KWF Kankerbestrijding , Stichting Multiple Sclerose Research
| | |
| --- | --- |
| Laatst gewijzigd: | 29 juli 2020 09:29 |