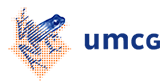 Literature searches: what strategy?
Introduction
For doing scientific research, it is very important to find and classify the right literature. In this course students learn to search for scientific articles in a systematic way.
Aim
This course will provide an answer to questions like: "How do you know that you used the correct search terms when you were looking for specific literature? Is it necessary to use several search engines? How can literature be searched systematically? How can you keep up with the relevant literature? And how do you manage the articles that are relevant to your research and how can a list of references with the proper format be created, preferably automatically?"
Contents
Topics dealt with are for instance:
Databases/search engines: content, tips and tricks
Systematic literature survey (strategies for searching)
Creating a list of references with the help of citation management software (Refworks)
Notification options (alerts/rss)
Impact factors and citations.
In addition, students conduct a literature survey individually, resulting in an abstract with a list of references. This abstract and the search strategy followed will be discussed and assessed.
ECTS
1
Programme
This course consists of 4 workshops of 2 hours that will take place in a period of 4 weeks. A Dutch course as well as an English course will be offered, preceding the mentor group education.
The course takes place in the Central Medical Library (CMB).
The schedule is published on Nestor.
Registration
First year (medical and dentistry) students can register for this course on Nestor. The registration will open 2 months before the start of the course.
A maximum of 10 students can be admitted.
Contact
K.I. Sijtsma, Central Medical Library
email: mailto:k.i.sijtsma umcg.nl
| | |
| --- | --- |
| Last modified: | 29 July 2020 09.29 a.m. |