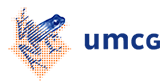 How to conduct science
Introduction:
Nephrology is the field of medicine that studies the physiology and pathophysiology of the kidneys. Symptoms of kidney disease range from early stage, minor kidney damage that can be found at relatively young age during routine laboratory investigations of blood and urine, to the clinical problems related to organ dysfunction during the later stages of the disease, when kidney function progressively declines. Ultimately, in many patients kidney function replacement therapy is needed, such as dialysis or a kidney transplantation. Although lifesaving, dialysis and a kidney transplantation form a heavy burden for patients and their families, but also for the society at large because of the associated costs.
The Department of Nephrology at the University Medical Center Groningen aims to develop cost-effective strategies to prevent end-stage kidney disease and to improve quality of life of affected patients. It is very active in science, with projects covering the entire spectrum of research, from cell cultures, to animal experiments, clinical research, intervention trials and epidemiology of large scale cohorts. Various scientific subgroups of the department of Nephrology are truly world leading.
Aim:
The aim of this Science Elective is to give students an introduction in the kidneys in health and disease. This medical subspecialty will be taken as an example to introduce students into the various types of scientific research. During this course, the student will also get acquainted with the multidisciplinary character of nephrology and science. The program will include low-key interactive lectures, guided tours, practical experiments, a literature search and writing a short research proposal.
Content:
The topics to be covered during the course will decided in consultation with participating student at the start of the course, and may include among others:
- What are the demands set for population screening for kidney disease?
- How does food affect the kidneys and progression of kidney disease?
- How to develop new medicines to prevent kidney function decline?
- How does dialysis work, and what are the topics of research there?
- Trends in transplantation
- What can laboratory and animal experiments teach us?
- Tours through the UMCG animal research facility, central biobanking facility, dialysis and transplantation departments.
ECTS:
3
Programma:
This course consists of 12 interactive sessions (2,5 hrs each) See Nestor. The sessions and the all assignments are mandatory.
Registration:
First year (medical and dental) students can register for this course on Nestor. A maximum of 16 students can be admitted.
Contact:
Prof. dr. R. Gansevoort
e-mail: R.T.Gansevoort umcg.nl
| | |
| --- | --- |
| Last modified: | 29 July 2020 09.29 a.m. |