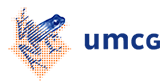 Obtaining a PhD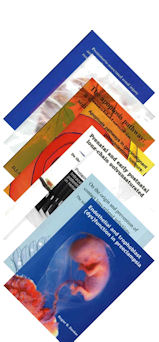 Obtaining a PhD (in Dutch ' promoveren') entails conducting PhD research, writing a PhD thesis and defending that thesis before a committee (the defence). A person who has completed this entire process successfully may assume the title of 'Doctor' (Dr or PhD).
How can you tell if someone has obtained a PhD?
In the old Dutch academic system a person who had gained a doctoraal (now called a 'Master's') was allowed to assume the title of 'Doctorandus' ('drs.') which literally means 'he or she who is still to become a Doctor'. If a drs. obtains a PhD, the 's' is removed and the person may assume the title of 'Doctor' or 'Dr'. This is not to be confused with the term 'doctor' in the sense of a medical doctor: in Dutch an ordinary doctor with a doctoraal is addressed as 'Doctorandus Jansen', whereas after gaining a PhD the same person would be addressed as 'Dr Jansen'.
What takes place during the PhD process?
Nearly everyone who is interested in doing scientific research will try to find a 'PhD position' after graduation. This means a position with a research group which enables the person in question to spend 3-4 years doing research. This kind of position is also referred to as an AIO (AIO = assistent in opleiding = research assistant) or OIO (OIO = onderzoeker in opleiding = research trainee) position – in other words, a research traineeship or research assistantship. There is no clear difference between an AIO and an OIO, except that they are funded by different bodies . The results of the PhD research are written up in the form of articles in English, preferably at least four. These publications (with the PhD student as the first or second author) are then brought together in a book, to which an introduction, general discussion and summary are added: this is the PhD thesis. The whole 'manuscript' is submitted to a committee (the PhD committee), which assesses it. If the committee approves it, the thesis can go to the printer and be made into a real book in a standard format (16.5 x 24 cm) with an attractive cover and the PhD candidate's name on the back. All Dutch academics have a row of these PhD theses somewhere, all in the same format, some thicker and some thinner, and each with its own cover, depending on the author's imagination. The printed PhD thesis is then also sent to family, friends, acquaintances, fellow academics – in short, to anyone who might appreciate receiving it.
The final step is the festive defence : the official celebration of the fact that the candidate has successfully completed the PhD process; he or she receives the title of Doctor. This is no minor event: at an official gathering (in Groningen in the Academy Building in the Broerstraat) the PhD candidate has to answer questions about the content of his or her thesis asked by a committee of 7-8 academics. This public defence, which may be attended by family, friends and colleagues, lasts three quarters of an hour. Everyone dressesup: male candidates usually wear dress suits and female candidates dark formal suits. To make the ceremony even more impressive, the candidate is accompanied by two 'paranymphs', who provide the candidate with moral support. After exactly three quarters of an hour the pedel (master of ceremonies) comes in, strikes his staff and says: 'Hora finita!' ('Time is up'), after which everyone stops, the committee members retreat, confer, come back and then give permission for the doctorate to be given to the candidate. Then the candidate receives an impressive PhD certificate as proof that he or she is now really a Doctor.
The whole defence is a festive ceremony which enables candidates to show their family and friends how clever they are. It is very rare for someone to 'fail' their public defence. If a thesis were not good enough, it would have been decided at a much earlier stage not to let the defence go ahead.

The defence ceremony is followed by a reception, usually in the Academy Building, and then nearly always by a party for family, friends and work colleagues, with plenty of speeches and gifts and often comic sketches. Afterwards many people say the day they received their PhD was one of the most enjoyable days of their lives.
Who are the players in a PhD research project?
- The PhD candidate
- The PhD supervisor: a professor who has overall responsibility for the research line and who must supervise the PhD candidate.
- The joint supervisor (not necessarily, but often there is one): in practice, this individual is often the PhD candidate's daily supervisor. This person already has a PhD, but is not a professor; in most cases he or she is very closely involved in the research project
- The PhD committee: a number of professors who have expertise in the PhD candidate's subject. This committee assesses in advance whether or not the thesis is of a sufficient standard. It is only after the committee's approval that the thesis can go to the printer and a date can be arranged for the defence.
- Two paranymphs: usually friends or colleagues of the PhD candidate. They stand on either side of the candidate, help with the preparations, provide glasses of water during the defence, and if necessary may help if the questions get too difficult. Very important assistants if a party has to be organized after the ceremony!
- The pedel: the master of ceremonies with whom the date has to be arranged and who makes sure everyone sticks to the protocol.
What is the purpose of obtaining a PhD?
By going through the PhD process and ultimately writing a PhD thesis, you demonstrate that as a scientist you are able to conduct independent research, to document it properly and then to defend it. The PhD can be seen as a diploma for a scientist beginning his or her career; it is a requirement for most jobs and positions in which research plays an important part. For example, if you want a position as a medical specialist at a university or teaching hospital it is very important to have a PhD or to be going to have one soon.
Are there other ways of obtaining a PhD apart from the usual 4-year PhD positions?
Yes – in Groningen there are two main alternative ways of obtaining a PhD. The most unique, with the greatest chance of success, is the MD/PhD programme, which gives students two years of funding to conduct research in addition to doing their clerkships. You may be thinking – two years is not four years! That's right – and that's the advantage of this programme: you achieve something someone else has to spend four years on. Clearly you can only do it if you work very hard indeed and have already written one or two articles, for instance as the result of a Pilot Project, possibly supplemented by your Research clerkship. Since a PhD thesis consists of at least four articles, this prior work means that you have already completed part of your PhD programme.
There is another possibility: the Groninger AGIKO programme . AGIKO stands for 'assistent-geneeskundige in opleiding tot klinisch onderzoeker', which means MD clinical research trainee. This programme enables you, if you are an outstanding student (you have a good CV which already includes publications), to combine research with specialist training. There are 5 positions are available each year, and to be eligible you must have a specialist training place in a setting in which you would also be able to do research. Obviously it is not easy to obtain one of these grants, but if you have already achieved a lot during your medical training (for example by publishing articles in the framework of Pilot Projects and your Research clerkship) you will of course have a much better chance.
| | |
| --- | --- |
| Last modified: | 29 July 2020 09.29 a.m. |