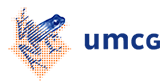 Scientific Writing Course
Introduction
In the medical sciences, it is very important to be able to communicate well in written English. The ability to write correct English is valuable not only for the publication of research results, but also for the submission of grant applications.
Aims
The Scientific Writing Course is directed towards the writing and publication of scientific research. The individual learning objectives are directed towards the individual design and group processing of scientific research questions and articles, and the effective and comprehensible formulation of complex problems and research constructions. Extra attention will be paid to avoiding common mistakes.
Content
The course unit will be completely taught in English. The technical aspects of writing scientific articles.
Specialized English language support will be offered, mainly directed towards grammatical errors and English idiom. In addition, tips and tricks will be discussed to help young scientists publish in English and thus more quickly reach their chosen audience. Students will be expected to produce a lot of individual written work and revisions.
ECTS
2
Programme
The Scientific Writing Course is an intensive course consisting of five half days over a period of two weeks. The programme consists of tutorials as well as completing and submitting homework assignments.
Registration
Third-year students of Medicine and Dentistry can register for this course unit via Nestor. A maximum of 20 students can be admitted each year. In some cases, senior students of Medicine and Dentistry will be admitted.
Lecturers
Prof.dr. J.A. Lisman
e-mail: j.a.lisman .umcg.nl
| | |
| --- | --- |
| Last modified: | 20 December 2017 10.20 a.m. |