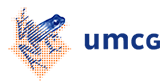 COMPASS COURSE
Introduction
The JSM COMPASS course is meant for all students who want to familiarize themselves with medical research and those who want to learn more about the background of obtaining a PhD. Are you in doubt if you are cut out to combine research with patient care? Or maybe you are already certain that such a career path is right for you. The JSM is designed to challenge students both in the scientific field and in their personal development.
During the course which is guided by experienced teachers, students will be challenged to the extreme on the subject of medical research. Some students find this course to be "THE" way to gain experience, if combining their study with medical research is the way to continue. Others may see this course as an intensive way to become acquainted with medical research.
The JSM COMPASS course is a unique experience where many young successful doctor/researcher lay the foundation for their future/potential scientific career.
Aim
The aim of this course is to kindle enthusiasm for medical research within students and to motivate them to start working on their medical research already during their study. At the end of this course, students will be able to read scientific articles and to assess the used statistics and research methods. Students will learn how to formulate a hypothesis, to translate this in to a research question and how to write out an exploratory research proposal.
The second goal of this course is to give every/ a student insights of the possibilities to obtain a PhD during or after their study. In addition, they will get insights in their personal ambitions and will be able to make a well-informed decision whether to choose a PhD trajectory or not.
Content
The teachers of the JSM COMPASS course will point out the importance of medical research for medical reasoning and acting . Students will formulate goals and hypotheses in medical research, learn how to choose the correct approach and methods and how to test these methods. Students will work in groups to write a research proposal.
While executing assignments, students will experience how the process of scientific thinking and acting proceeds. Students will be guided intensively by motivated teachers/scientists from both clinical and fundamental research groups. Students will deepen their theoretical knowledge as well as practice skills in writing a scientific research proposal. The course will focus on the following topics: critical reading, scientific writing, forming a hypothesis, using research systems, and project design.
Alongside working on a project proposal, the teachers will share their motives and experience in combining research and a carrier as a medical doctor. They will help students to take their (possibly first) steps in starting medical research. Teachers will also give a more personal reflection on the combination of research and being a medical doctor and, for instance, how to combine work and private life. Student will also obtain concrete lead points to follow up on their interest in (medical or dentistry) research.
ECTS
3
Programme
In this course (at a location in Drenthe with full board, Thursday October 31th 17.00 until Sunday November 3th 21.00 2019, and two more days with in the UMCG which will be planned to fit your regular schedule), plenary meetings will alternate with working in small groups. Each day these groups will execute assignments and there will be homework assignments to work on,(for instance, a research proposal) with a maximum of 3 hours homework between sessions. The research proposal will be executed (just like a real proposal) through preliminary application, review and rebuttal (by students) and the submitting of the final proposal. Strict deadlines will be set.
Alongside time spend on research, there will be ample time to explore if a combination of research and being a doctor is suitable for you.
After the Compass course, there will be possibility to discuss and reflect on the individual scientific progress in small groups with one of the teachers.
Enrollment
A maximum of 20 third year medical or dentistry student can pre enroll via j.s.masterclass@umcg.nl. Before enrolling, it is important to know that a 100% attendance is expected (no exceptions will be made). Admission will be affected by preliminary enrollment, and an interview may be part of the application procedure.
| | |
| --- | --- |
| Last modified: | 09 September 2019 1.53 p.m. |