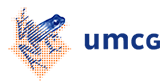 Laboratory Animal Science
Introduction
Not everyone is allowed to experiment on animals. Animal experiment protocols may only be drawn up by persons who have been given that authority in accordance with Article 9 of the Wet op de Dierproeven (WOD, Experiments on Animals Act). Article 12 of the WOD stipulates the expertise required for animal handling and animal care. Under no circumstances can students meet the requirements for independently conducting animal experiments, and this includes students carrying out an approved JSM Pilot project. Exceptions may be made for MD/PhD students.
Participating in animal experiments is part of various degree programmes. For this reason, the University of Groningen and the UMCG offer a course to enable students to conduct animal experiments under the supervision of a competent expert.
Aim
Completion of this course is one of the conditions for obtaining the statutory competence for drawing up animal experiment protocols and conducting experiments on animals (Art. 9, WOD). This competence can only be obtained by holders who have a doctoraal or Master's certificate in one of the biomedical sciences and have passed the Lab Animal Science course. After passing this course and obtaining their Master's degree certificate, students must request the lab animal expert (Article 14 official) to provide them with proof of this competence.
Content
The course is covering a multidisciplinary range of subjects including legislation, experimental design, microbiology, anesthesia, analgesia, peri-operative care, stress/wellbeing and behaviour, experiments on free living animals in the wild, pathology, housing and care, quality control, ethics, the animal experiments committee (DEC) and biotechnology.
ECTS
4
Programme
The course will take 3 weeks. Various lectures, workshops, demonstrations and discussions are planned in week 1 and 2, as well as working on assignments. Week 3 ends with a written exam.
Registration
A maximum of 40 participants can enroll for this course. Also for students from the faculty of Medical Sciences this course is not free of charge. Use the registration from on the website of the Animal Welfare Officers.
Please note that the costs for this course will not be covered by the JSM
Contact
M. van der Meulen-Frank, animal welfare officer (Article 14 Official)
Administration of the Animal Welfare Officers, e-mail: cdp-cursus@umcg.nl
| | |
| --- | --- |
| Last modified: | 10 September 2018 11.28 a.m. |