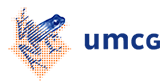 Year 3
Educational programme, year 3

New drug for heart failure? (2 ECTS)
In this course, medical students will have the possibility to learn from specialists about heart failure and drug development and will be able to visit a phase I clinic where novel drugs are tested in healthy volunteers. Awards will be given for best achievement.
Scientific Writing Course
In the medical sciences, it is very important to be able to communicate well in written English. The ability to write correct English is valuable not only for the publication of research results, but also for the submission of grant applications.
Science Electives (3 ECTS)
A science elective is a JSM activity to enable enthusiastic and motivated students to get involved in current scientific research at a specific department within the UMCG. Students will be given a theoretical and practical introduction to fundamental and clinical research within the selected discipline. Various science electives are organised:
- 'Genetic Diagnostics and Research of the future'
- 'Model systems'
- 'Multiple organ failure and the microvasculature: Can we find druggable targets?'
- 'Biology of cancer'
- 'Macromolecular Interactions in Human Disease'
Medical Statistics
Students will be introduced to more advanced statistical methodologies and learn to recognize which methodology is appropriate when. The emphasis will lie on understanding statistics.
Clinical Epidemiology
Students learn that 'Clinical Epidemiology' is a separate discipline. After the course unit, students will have acquired sufficient understanding to be able to conduct clinical-epidemiological research themselves.
Laboratory Animal Sciences
The course is covering a multidisciplinary range of subjects including legislation, experimental design, microbiology, anesthesia, analgesia, peri-operative care, stress/wellbeing and behaviour, experiments on free living animals in the wild, pathology, housing and care, quality control, ethics, the animal experiments committee (DEC) and biotechnology.
Radiation Protection
In medicine, radiation is used as both a diagnostic and a research tool. UMCG students and staff who work with radiation must be at least level 5 radiation experts. This means that they must be able to independently assess their personal safety and take corrective action if necessary.
Scientific Integrity: dilemma's and temptations (3 ECTS)
How can one conduct research that is both academically and ethically sound? The opinions of four individuals will be examined to illustrate moral choices and their ethical motivations.
Critical Reading Classes (1 ECTS)
These classes will train students to evaluate and present a research paper in a systematic, critical fashion.
Pilot project (6 + 1 ECTS)
These are short-term, individual research projects. The deadlines for submitting an application for a Pilot project (including financial support for the student and the research department) are 1 februari, 15 May and 1 November each year.
Introductory course 'Project Management' (1 ECTS)
This introductory course will train students to systematically prepare and carry out a research project.
Science course: COMPASS (3 ECTS)
The 'Medical Science Training' is an intensive scientific training course on location for twenty selected students. Senior physicians-scientists and researchers will discuss many aspects of clinical research such as critical reading and writing, formulating a good research question or hypothesis, research models and model systems, data processing and results assessment. In addition, students will familiarize themselves with the process of applying for a research grant.
| | |
| --- | --- |
| Last modified: | 08 September 2021 11.40 a.m. |