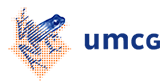 Year 2
Educational programme, year 2
Triple-B Lectures (1 ECTS)
In each Triple-B lecture a doctor/medical researcher tackles how a clinical problem was translated into a research question and also how the results of such research has influenced patient care afterwards.
Critical Reading Classes (1 ECTS)
The aim of the critical reading classes is to teach students how scientific publications can be read and judged in a structural and critical way.
Science Electives (3 ECTS)
A science elective is a JSM activity to enable enthusiastic and motivated students to get involved in current scientific research at a specific department within the UMCG. Students will be given a theoretical and practical introduction to fundamental and clinical research within the selected discipline. Various science electives are organised
'B-cell lymphomas' (3 ECTS)

'Nuclear Medicine' (3 ECTS)

'Critical Thinking' (3 ECTS)

'Surgery in elderly' (3 ECTS)

'Exploring the mind; research in psychiatry' (3 ECTS)

'Radiology' (3 ECTS)

'Introduction to computer programming for medical students' (3 ECTS)

'Kikker is ziek een systematic review over lichamelijke klachten in kinderboekjes (3 ECTS)

Lab Course (4 ECTS)
The Laboratory course will familiarize students with various medical-biological research techniques (understanding and mastering techniques) and train students to use these as part of their own research (applying techniques).
COMPASS Course (3 ECTS)
The COMPASS Course is an intensive scientific training course on location for twenty selected students. Senior physicians-scientists and researchers will discuss many aspects of clinical research such as critical reading and writing, formulating a good research question or hypothesis, research models and model systems, data processing and results assessment. In addition, students will familiarize themselves with the process of applying for a research grant.
Patient-related Research (1 ECTS or 4 ECTS)
This course will introduce students to several clinical research techniques that are often used in patient-related research. Students will learn to set up a research project (research design) while making use of statistical and epidemiological knowledge.
JSM Don Quixote project (2 ECTS)
Students will write a business plan for the development of a treatment for a rare disease of their choosing.
Pilot project (6 + 1 ECTS)
These are short-term, individual research projects. The deadlines for submitting an application for a Pilot project (including financial support for the student and the research department) are Februari 1st, May 15 and November 1st of each year.
| | |
| --- | --- |
| Last modified: | 13 October 2021 11.25 a.m. |