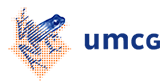 Dr J. (Jerry) Spanjer: 'We called upon academia to make our profession more transparent'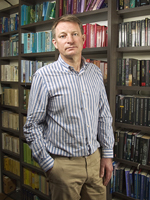 'We called upon academia to make our profession more transparent', says Dr. J. (Jerry) Spanjer ,
insurance physician at the UWV and senior researcher at the Kenniscentrum Verzekeringsgeneeskunde (KCVG) .
Dr Spanjer initiated a research project into the WIA assessment interview that insurance physicians have with employees in their second year of sick leave. He developed and studied a new interview methodology to enable more unambiguous assessment of incapacitated employees.
The study, conducted at the Public Health Section, was very successful: the interview methodology has been nationally introduced among insurance physicians and an adapted methodology has been developed for labour experts.
The interview method is introduced to insurance physicians during a three-day training course, and it is also discussed in the medical follow-up training programme in Insurance Medicine. A follow-up study into the experiences with this methodology and the effects of the training courses has meanwhile started.
'The added value of scientific research lies in the scientific substantiation of our professional practice. It lifts the profession of insurance physician to a higher level', says Dr Spanjer.
For more information about Dr Spanjer's research and PhD thesis, please read
'The disability assessment structured interview : its reliability and validity in work disability assessment' .
| | |
| --- | --- |
| Last modified: | 24 November 2014 09.50 a.m. |