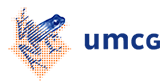 "For me, it's about what legacy you want to leave the world: a meaningful research."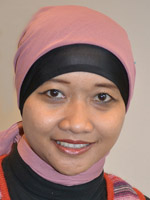 A. (Astri) Ferdiana MD. MPH. from Indonesia came to the Netherlands for her research project 'Work, Social Participation and Quality of Life in People with Spinal Cord Injury: Comparison between High and Low Income Countries'. Before she came to Groningen, she studied in Amsterdam and in Pittsburg, the United States of America.
She finds the city of Groningen a trusted place to live and work. There is a large community of Indonesian students (300 people) in Groningen and they help and support each other. "It's also very nice that Indonesian food is easily available in Groningen", said Mrs. Ferdiana.
"The public facilities in the Netherlands, in particular in Groningen, are good: the standard of living is high, public transport is available everywhere. Children can still play safe on the street. It's a good place for families. Moreover, being a minority in the Netherlands teaches me to accept differences with more open mind."
Mrs. Ferdiana: "The scientific research at the Universitair Medisch Centrum Groningen (UMCG) and University of Groningen (RUG) is set up on a high level. For example, the PhD system requires that you publish 5 scientific articles in international journals. It is very different from PhD system in other countries. Doing scientific research is also important for my personal development. It gives me an opportunity for self-achievement. I also learn a lot from my research subjects, that they give me a more appreciation to the meaning of life."
| | |
| --- | --- |
| Last modified: | 21 November 2017 09.25 a.m. |