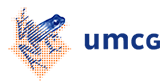 Information for students
Genetics courses and internship options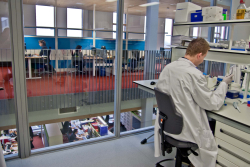 Members of the Department of Genetics are involved in providing genetics education to different groups. We participate in teaching various Bachelor- and Masters-level courses for Biology, Medicine and Dentistry students. We also develop new courses, especially for University College Groningen and for the G2020 Learning Communities. And we have developed two online tools for our students: LabBuddy is used as a modern lab manual and LetsGetWiser+ is a tool for the first step towards our goal of providing a 'Virtual Clinic for Precision Medicine'.
---
BSc and MSc courses
The Department of Genetics is involved in teaching the following BSc and MSc courses (in Dutch) for students in the life sciences:
Medische genetica
Humane genetica & genomics
Links: (click on the language button in top right-hand corner of each page for Dutch or English)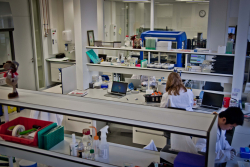 ---
MD Courses
G2020 - The new Groningen Medical Curriculum
Learning Communities: In G2020 a cohort of ~400 students is divided into four Learning Communities (LCs). Each LC has its own focus - Global Health, Sustainable Healthcare, Intramural Care or Molecular Medicine - as well its own dean and teaching staff. The LC provides the academic-medical context in which the ambitions mentioned above are realized. During the selection process for the degree programme, students choose one of the LCs. Once they have been admitted, they complete their Bachelor's degree programme within their chosen LC. The small-scale nature of the teaching and the direct contact with a limited group of lecturers creaties ties amongst students and within the community.
Bachelor projects: The G2020 curriculum is a bachelor programme for all students. To successfully graduate, G2020 students must complete a 14-week Bachelor Project. This project is the culmination of the Bachelor's degree programme, where students put what they have learned into practice for the first time. During the Bachelor Project, students focus on a specific medical problem (i.e. the topic has a clear link with a patient's clinical problem or with a group of patients' clinical problem). Students will work in small groups on the project. There is a syllabus summarizing the goals and criteria for the G2020 Bachelor Project and it is relevant for both students and the departments looking to submit a proposal for a Bachelor Project. Please email Helga Westers for further information.
---
Mentor groups
Senior staff act as mentors for small groups of students. See comments from participants in a mentor group (in English, in Dutch).
---
Internships in genetics
If you are interested in internships in the research section of the Department of Genetics please contact the student coordinator: Dr. Helga Westers
| | |
| --- | --- |
| Last modified: | 13 November 2023 1.39 p.m. |