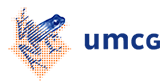 Insulin nasal spray and children
Insulin nasal spray use in children with Phelan-McDermid syndrome
Publication of study results
Is there an effect of intranasal insulin on development and behaviour in Phelan-McDermid syndrome? A randomized, double-blind, placebo-controlled trial. Zwanenburg RJ, Bocca G, Ruiter SA, Dillingh JH, Flapper BC, van den Heuvel ER, van Ravenswaaij-Arts CM. Eur J Hum Genet. 2016 Dec;24(12):1696-1701. pdf of paper
Goal
The goal of this double-blind, placebo-controlled study is to examine the effect of intranasally administered insulin on the development and behaviour of children with Phelan-McDermid syndrome. This study is a collaboration between the Special Education department of the University of Groningen and the Paediatric Medicine, Clinical Genetics, and Epidemiology departments and the Hospital Pharmacy of the University Medical Centre Groningen. It is funded by ZonMW – The Netherlands Organisation for Health Research and Development (Priority Medicines for Children, project number 40-41500-98-11038).
Project
Clinical study carried out May 2012 through May 2015
Previous research has demonstrated that the activity of the SHANK3 protein in the brain is either directly or indirectly influenced by insulin. It is therefore possible that administration of additional insulin via a different mechanism can compensate for a shortage of SHANK3. A pilot study in Germany on six children with Phelan-McDermid syndrome in which insulin was administered via nose spray (intranasally) suggested that intranasal insulin can improve the functioning of children with Phelan-McDermid syndrome (1). However, participants in this study varied considerably in age and development, reducing the reliability of the results. Moreover, the long-term effects of intranasal insulin use remain unknown. For these reasons, it is critical to carry out well-designed studies, under well-controlled conditions, before recommending intranasal insulin treatment for children with Phelan-McDermid syndrome.
(1) Schmidt H, Kern W, Giese R, Hallschmid M, Enders A. Intranasal insulin to improve developmental delay in children with 22q13 deletion syndrome: an exploratory clinical trial. J Med Genet. 2009;46(4):217-22. PubMed
Patient Brochure (in Dutch)
Research into the effect of insulin nose spray on the development and behaviour of children with Phelan-McDermid syndrome brochure (February 2013, in Dutch). The deadline for inclusion in this study has now passed.

For more information please contact us via 22q13 umcg.nl
Clinical Genetics Department, UMC Groningen
Telephone: +31 (0)50-361 7229
| | |
| --- | --- |
| Last modified: | 14 January 2019 1.27 p.m. |