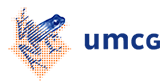 Phelan-McDermid syndrome
also known as 22q13.3 deletion syndrome
Keywords: Phelan-McDermid, PMS, 22q13, 22q13.3, Shank3, ring chromosome 22, ring 22
Introduction
Phelan-McDermid syndrome (also known as 22q13.3 deletion syndrome) is one of the most common microdeletion syndromes with more than 600 cases worldwide. As far as we know, the number of patients with Phelan-McDermid syndrome in the Netherlands is approximately 45 children and 13 adults, but it is probably higher.
In Phelan-McDermid syndrome there is a small piece of chromosome 22 missing (a deletion). This may be due to a pure deletion (which does not involve another chromosome), a translocation (which occurs with the loss of more material from another chromosome), or due to a ring form (the two ends of chromosome 22 have joined together).
The most important features of Phelan-McDermid syndrome are neonatal hypotonia (muscle weakness after birth), an overall slow development, a medium to severe mental handicap, and slow or absent speech development. More than 50% of the patients show autism or autistic-like behaviour (1).
Involvement of SHANK3
In 80-85% of cases the deletion is new (de novo). In nearly all cases the deletion leads to the absence of the SHANK3 gene, which contains the hereditary code for the SHANK3 protein. This protein ensures the correct construction of the brain cells at the synapses, where the signals between cells are transferred (2). The deletion means that there is less SHANK3 protein present in the brains of patients with Phelan-McDermid syndrome. In addition, it appears that SHANK3 also plays a role by some of the patients with a mental handicap or autism (3,4). It is therefore thought that the neurological features (development and behaviour) in Phelan-McDermid syndrome are mainly caused by a shortage of SHANK3.
Research in the UMC Groningen
In Groningen we want to study the effects of administering intranasal insulin to children with Phelan-McDermid syndrome on their development and behaviour. Children throughout the Netherlands will participate in this study. For more information (in Dutch) see the information folder, or contact Prof. Conny van Ravenswaaij (email).
In addition we want to study:
the development and behaviour of Dutch children with Phelan-McDermid syndrome,
how adults with Phelan-McDermid syndrome develop,
the relationship between SHANK3 and the features seen in Phelan-McDermid syndrome.
Contact: Conny van Ravenswaaij-Arts, MD, PhD, own webpage
Literature
Is there an effect of intranasal insulin on development and behaviour in Phelan-McDermid syndrome? A randomized, double-blind, placebo-controlled trial. Zwanenburg RJ, Bocca G, Ruiter SA, Dillingh JH, Flapper BC, van den Heuvel ER, van Ravenswaaij-Arts CM. Eur J Hum Genet. 2016 Dec;24(12):1696-1701. pdf of paper
Neuropsychological phenotype and psychopathology in seven adult patients with Phelan-McDermid syndrome: implications for treatment strategy . Egger JIM, Zwanenburg RJ, van Ravenswaaij-Arts CMA, Kleefstra T, Verhoeven WMA. Genes Brain Behav. 2016;15(4):395-404.
Developmental phenotype in Phelan-McDermid (22q13.3 deletion) syndrome: a systematic and prospective study in 34 children. Zwanenburg RJ, Ruiter SAJ, van den Heuvel ER, Flapper BCT and Van Ravenswaaij-Arts CMA. Journal of Neurodevelopmental Disorders 2016;8:16.
A stepped wedge design for testing an effect of intranasal insulin on cognitive development of children with Phelan-McDermid syndrome: a comparison of different designs. Van den Heuvel ER, Zwanenburg RJ, Van Ravenswaaij-Arts CM. Stat Methods Med Res. 2014 Nov 19. pii: 0962280214558864. pdf of paper
Clinical and genomic evaluation of 201 patients with Phelan-McDermid syndrome. Sarasua SM, Boccuto L, Sharp JL, Dwivedi A, Chen CF, Rollins JD, Rogers RC, Phelan K, DuPont BR. Hum Genet. 2014 Jul;133(7):847-59. doi: 10.1007/s00439-014-1423-7. Abstract
Phelan K, McDermid HE. The 22q13.3 Deletion Syndrome (Phelan-McDermid Syndrome). Mol Syndromol. 2012;2(3-5):186-201. free PMC article pdf, Overview of clinical features
Saupe J, Roske Y, Schillinger C, Kamdem N, Radetzki S, Diehl A, Oschkinat H, Krause G, Heinemann U, Rademann J. Discovery, structure-activity relationship studies, and crystal structure of nonpeptide inhibitors bound to the Shank3 PDZ domain. ChemMedChem. 2011;6(8):1411-22. doi: 10.1002/cmdc.201100094. Review of Shank3 protein.
Gong X, Jiang YW, Zhang X, An Y, Zhang J, Wu Y, Wang J, Sun Y, Liu Y, Gao X, Shen Y, Wu X, Qiu Z, Jin L, Wu BL, Wang H. High proportion of 22q13 deletions and SHANK3 mutations in Chinese patients with intellectual disability. PLoS One. 2012;7(4):e34739. free PMC article pdf, About relationship between SHANK3 and mental retardation.
Moessner R, Marshall CR, Sutcliffe JS, Skaug J, Pinto D, Vincent J, Zwaigenbaum L, Fernandez B, Roberts W, Szatmari P, Scherer SW. Contribution of SHANK3 mutations to autism spectrum disorder. Am J Hum Genet. 2007;81(6):1289-97. free PMC article pdf, About relationship between SHANK3 and autism.
Bruggenbouwers (in Dutch) - bruggen tussen de genetica en de patienten, hun familie en hulpverleners. Artikel door Conny van Ravenswaaij in Jij&Ik, het magazine voor mensen met een zeldzame aandoening. Nr 1/ Zomer 2013, blz 72-74. Uitgever Stichting Chromosome Foundation.
For more information in English, please see the links in "Informatie voor patienten" in the menu on the left or contact Prof. C. van Ravenswaaij, MD, PhD. (See also her webpage)
Email: Conny van Ravenswaaij-Arts
| | |
| --- | --- |
| Last modified: | 27 March 2017 11.24 a.m. |