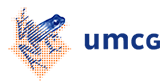 ELSI research team
Core team
PI/Head of Program Prof. Irene van Langen (Clinical Genetics)
Dr. Els Maeckelberghe (Ethics)
Prof. dr. Anneke Lucassen (visiting professor, Bijtel chair 2014-2016
Prof. Adelita Ranchor (Psychology)
Dr. Erwin Birnie (Economics, Epidemiology)
Dr. Mirjam Plantinga (Economics, Ethics, Sociology
Dr. Imke Christiaans (Clinical Geneticist)


PhD students
Karin Nieuwhof (SPECIFO evaluation trial follow-up by a specialized cardiogenetic nurse)
Juliette Schuurmans, Joint PhD ELSI/CELS, (ELSI aspects of implementing preconception screening)
Jan Voorwinden (ELSI aspects of communication in genetic counselling)
Julia El Mecky, Joint PhD ELSI/CELS (ELSI aspects of next-generation sequencing and handling of incidental findings)
Lieke van den Heuvel, external PhD (family communication in hereditary diseases)
Pictures and profiles of the ELSI team
Colleagues
Prof. dr. Maarten van den Berg (Cardiology, Cardiogenetics)
Prof. dr. Marjolein Berger (General Practice)
Prof. dr. Rudolf de Boer (Experimental Cardiology, Cardiogenetics)
Prof. dr. Nine Knoers (Genetics, patient participation, outcome measures, Ethics)
Prof. dr. Conny van Ravenswaaij-Arts (Clinical Genetics, patient participation)
Prof. dr. Marian Verkerk (Professor in Ethics of care UMCG, patient participation)
Dr. Angela Fenwick (associate Professor in Medical Ethics and Education, CELS Southampton)
Dr. Kate Lyle (Sociologist, CELS Southampton)
Dr. Paul van der Zwaag (Clinical Genetics, legal aspects)
Drs. Menno de Bree (Ethics UMCG, moral deliberation)
Tanya Halbersma, MSc (Clinical Genetics, recontacting)
Wil Hoek (patient representative Genetics)


Collaborations
CELS explores the application of ethics and law in clinical practice. Anneke Lucassen, team leader

of CELS, held the Bijtel chair at the University of Groningen from 2014-2016. Currently, Lucassen is affiliated to the department of Clinical Genetics at the UMCG. As part of our collaboration with CELS, we set up a program for joint PhD research. Juliette Schuurmans and Julia el Mecky are two of our joint PhD students.
http://www.southampton.ac.uk/cels/index.page
Linköping University en the University of Maastricht https://liu.se/(...)of-medical-screening

The project "Preconception screening: experiences and considerations" is a collaborative project between Linköping University, the University of Maastricht, and the University Medical Centre Groningen (UMCG). It concerns a qualitative research project into the experiences and considerations of couples who have received carrier screening. The project also looks into the considerations of couples who have decided not to take the test. Interviews with general practitioners and other stakeholders involved in carrier screening in the Netherlands are also carried out as part of the research. https://www.umcg.nl/(...)ragerschapstest.aspx
Consortium carrier screening Netherlands (Groningen ELSI / Amsterdam Genetics/Community Genetics (Henneman, Lakeman, Cornel) / Maastricht Ethics (Dondorp, Van der Hout, De Wert).
Students/Internships
The ELSI research team has opportunities for short-term researchers, interns and trainees. The team is always looking for enthusiastic students who want to perform research on ELSI aspects of genetics. In recent years students with very different backgrounds (in medicine, psychology, human technology, science business and policy, and communication sciences for example) have been trainees in the ELSI group. Contact Dr. Mirjam Plantinga (m.plantinga umcg.nl) for more information.
At this moment we have a student internship available. We are looking for an enthousiastic student that will research for his or her thesis whether the form and content of genetic counseling (still) matches the needs of the patients. For more information you can check the vacancy on the UMCG website here.
See also student reports on their internships in the Dept of Genetics.
| | |
| --- | --- |
| Last modified: | 31 August 2020 4.07 p.m. |