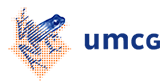 Thank you!
A big thank you to all the people who have raised funds or who have made a donation towards our research into C6
2015
In early January, we received a legacy of € 7500 from the grandmother of a child with a C6 anomaly. We are delighted to receive such a sum towards our research. It reminds us all of how grandparents are often very involved with their grandchild with C6. We would like to warmly thank all grandparents for their concern.
Conny van Ravenswaaij
2014
We want to thank all of our sponsors in 2014 for their time and effort!
Summer Update from a US fundraiser "I will be sending about $600 from my summer fundraising … Now have the necklace thing that should generate a little bit and this fall a protein shake place [a sort of smoothie bar] I go to is going to open on a Saturday for me and the proceeds from that day will go to research and we will do a silent auction as well. It is amazing how much support you can generate by getting the word out."
Alexia Booth
Anjo Nieuwenhuis
Annemieke de Boer
Annemieke Koezema
Annet Nicholls
Bart Bijlsma
Betty Munnik
Birgit and Jan Solheim
Bridget
Carla/Jos Poel/Kolk
Carol Finelli
Conny Privee
Cor en Gerry Koenen
CW Horsman
Danielle en Michiel Jansen-Sluiter
Diny van Oostveen
Donals Kelley
Ellen Tempels
Elsa van Impelen
Evelien, Arjan, Madeleine, Gwenne B
Familie van Boxtel en Gerry van den Berge
Gaby De Vreede
Gert van Gorcom
Gerthilde ter Haar
GHA Dodemont
Hanneke Sevink
Hans en Golein
Henriette, Alfred, Abel & Mano
IAFM Heijnen
Jacolien van der Veer
Jacq en Alex de Keijzer
Jacqueline en Alex de Keijzer/Harsveld
Jacqueline en Cor Koedam
Jamila Markai
Janelle Griggs
Janneke Poort
Janneke Van Erp
Jeanette Tempels
Jenny & Wim Bouwmeester
Johan Ribbens
Johan Van der Meersch
Joke Abbasian Amin
Jolanda Buikema
Jos Van Boxtel
Katherine Schmid
Keri Farren
Laura Cassenti
Laurence Bouwmeester
Leo en Nicole
Lillian van Aartsen
Linda baars
Linde ter Haar
Lisa Wall
Lúthien Anten
M de Bruin
Marian van Zandbrink
Marianne Rakke
Mariël en Eric
Marijke Warmerdam
Mariska Van der Straeten
Mariska van zanten
Mariska Vergeer
Marjon Van Montfor
Marleen Steeneken
Mikkie Schmitz
Nanda van Kooten
Nanda X
Nel Bouwmeester
Nolly Jansen-Tempels
Noor, Bloem, Babette & Martijn Nykerk
Paul Bouwmeester
Paul Tempels
Paul van Reek
Pauline Bouman
Peter Paul en Ali
Petra en Hessel Tot
Pieter & Sanne Jansen
Priscilla van Woudenberg
R.A.B. Bloemen
Reina en Theo
Remmelt en José Loof
Renée & Menno Nijkerk
Run Jaarclub 'BU 86'
Sandra Elias
Sarah Deneire
Silvia Leopoldina da Silva
Steven, Carry, Maurits en Christiaan Koenen
The 'Blue watch crew' at Stourbridge fire station, West Midlands in the U.K
Tineke Chraibi
Vader en moeder Van der Meersch
Vivian Ilahibaks
Wilfred Rietveld
Wim en Jenny Bouwmeester
Yolanda Valdemar
2013
We would like to thank everyone who has sponsored or donated to our research in 2013!
Friends of Kaat, C6qter (at the time of this fundraising effort 2.5 years old) organised a cheese and wine evening to raise money for research. Many friends and family made this evening possible and raised the enormous amount of €3500. A wonderful result!
Alexcia Booth
CJ Kramer
E.P. Visser
Harsveld
Janelle Griggs
Kredbebb reinquin
P.C. Bouwmeester
P.J.F.M. Tempels
P.M. Bouman
Theunissen
v Zanten
Visser
| | |
| --- | --- |
| Last modified: | 13 January 2015 12.50 p.m. |