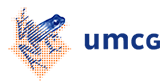 Conny van Ravenswaaij, MD, PhD
Professor of Clinical Dysmorphology, with special attention for genome analysis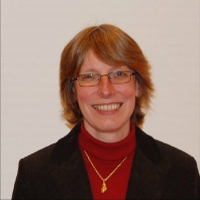 PhD thesis: "Heart rate variability: physiology and clinical applicability in very preterm infants", 1993, Radboud University Nijmegen
Inaugural lecture: "Bruggen bouwen in de genetica: van patiënt naar genoom en weer terug", 15 May 2012, University of Groningen, full text (in Dutch)
Tel: +31-(0)50-3617229
Email
Publications: GoogleScholar, PubMed
News
My work
I graduated in medicine at the University of Leiden, the Netherlands (1986) and, after my paediatric internships, I started a PhD study on the surveillance of preterm newborns. My thesis was entitled "Heart rate variability: physiology and clinical applicability in very preterm infants". In 1992 I started a specialisation in clinical genetics in Nijmegen and became registered as a clinical geneticist (1997) and clinical cytogeneticist (2002).
My main interest has always been children with multiple congenital anomalies and chromosome disorders, including disorders of sexual differentiation. Together with Prof. Albert Schinzel and others, I have initiated a European project on rare chromosome disorders (www.ECARUCA.net).
I am also interested in new molecular cytogenetic techniques to find small chromosome aberrations in children with mental retardation and/or congenital anomalies. The development of the array CGH technique offers new research possibilities and these have led to many phenotype-genotype studies in chromosome disorders and to the discovery of the CHD7 gene involved in CHARGE syndrome.
In 2006 I moved to the University Medical Centre Groningen, where I have continued my two multi-disciplinary outpatient clinics (for rare chromosome disorders and for CHARGE syndrome) and my studies into these syndromes. I am also involved in a multi-disciplinary team for disorders of sexual differentiation and in pre-implantation genetic diagnosis. In 2008 I became an associate professor in clinical genetics and, in 2011, I was appointed to a chair in Clinical Dysmorphology at the University of Groningen.
My main focus is the identification of genetic causes for syndromes and congenital anomalies using state-of-the-art high resolution molecular techniques, implementing these techniques in routine diagnostics, and translating the results back to patients and their families. In November 2011, I was awarded a ZonMw grant (Eur 212,000) to investigate how intranasal insulin aids the development and behaviour of children with Phelan-McDermid syndrome.
Ongoing research projects
Abnormal Neurological Development - Early Diagnosis and Intervention
(ANDDI)
The ANDDI research programme will study early diagnosis and intervention in children with abnormal neurological development in a multidisciplinary setting and cover all aspects, including aetiology, pathogenesis, epigenetics, diagnostic applications, accurate phenotyping (dysmorphology, neuroradiology, orthopedagogy) and intervention (diet, medication, etc.). The programme is part of the BCN-Brain Institute and of the Graduate School Medical Sciences, Groningen. See also Genetic screening in children with epilepsy
Leaders: C.M.A. van Ravenswaaij-Arts and T.J. de Koning
Two national, multi-disciplinary outpatient clinics in the UMCG
Besides my work as a clinical geneticist, I am involved in a number of parent support groups (CHARGE, Wolf-Hirschhorn syndrome, European 11q, Rare chromosome disorders). I am also a member of the Quality Committee of the European Society of Human Genetics, and an associate editor of the European Journal of Medical Genetics.
Selected recent papers
See all papers by CMA van Ravenswaaij in GoogleScholar, PubMed
Articles (in Dutch)
Older news items
Links
| | |
| --- | --- |
| Laatst gewijzigd: | 07 februari 2020 15:06 |