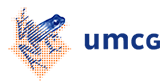 A letter from parents
As the parents of a child with a Chromosome 6 disorder, we were told that there would only be a few patients in the world with this genetic defect.
That meant:
A crushing diagnosis

No knowledge to prepare us for what was waiting for us (such as life expectancy, development and quality of life)

Feelings of isolation and fear
Even now, parents all over the world whose child has recently been diagnosed with a chromosome 6 abnormality are told that not much is known about the disorder.
We, as parents with children with various Chromosome 6 mutations, have united on a private Chromosome 6 Facebook group. We support each other and learn from each other. Our group now has over 250 members worldwide.
Precisely because there are multiple, different chromosome 6 anomalies, and these are all very rare, we are delighted that the UMCG is willing to listen to us and to do research into all chromosome 6 changes as a group. These studies are very important for us as parents because through them:
C

hromosome 6 defects will no longer be unknown in the medical world, opening more doors for parents in search of help.

More will soon be known about which part of the chromosome is responsible for the symptoms our child has or may develop in the future.

We can get a better idea of what our child's physical and mental development will be like and of the appropriate treatments and therapies to reduce symptoms.
As you can read in these web pages, substantial funding is needed for this research work. Some parents, along with their friends and families, have taken the initiative to raise money to help fund the work. They're doing this in the form of sponsored walks and through other small-scale, creative fundraising activities.
Many more parents of Chromosome 6 children would also love to help raise money, but simply cannot do so because caring for their child is often too demanding to allow for outside activities as well.
Your initiatives to collect and/or donate money for this research are dearly welcome! The UMCG has opened a PayPal account and a bank account to accept your donations. There will also be a Chromosome 6 'Justgiving' page set up, where everyone who wants to organize an event can create an action page. This can be an athletic endeavour or a creative one. All donations, however small, will contribute to this research work.
With many thanks from all the Chromosome 6 parents and their families!
Pauline and Paul, the parents of Roeland (2005) with chromosome 6q deletion q25.1-q25.3, and
Sarah and Hans, the parents of Kaat (2011) with chromosome 6 deletion q25.3qter
| | |
| --- | --- |
| Last modified: | 26 February 2014 10.33 a.m. |