Creating your own opportunities: Students start legal podcast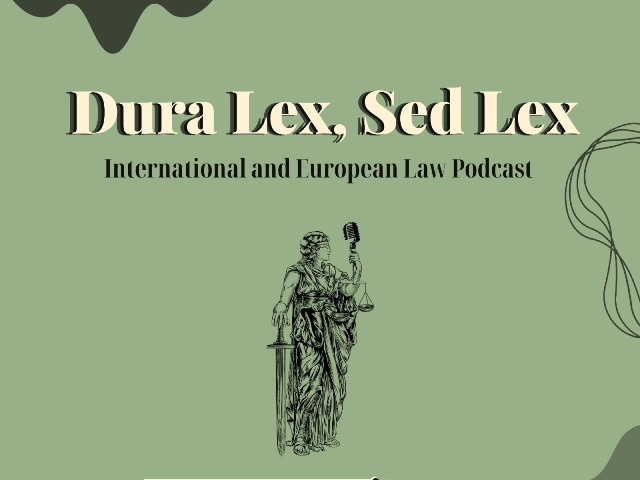 Recently, two Faculty of Law students have started their own podcast - Dura Lex, Sed Lex - focusing on International Relations as well as International and European Law. The podcast is hosted by two International and European Law LLB students in their final year of the course, Anna-Lici Scherer and Alissa Poenaru. As a team, they explore various topics through solo episodes or interviews with different political science and law lecturers at the University of Groningen.
So far they have released four episodes which are published on various platforms such as Spotify, Apple Music, and Deezer.
In their most recent episode, the duo interviewed Dr. Mando Rachovitsa and explore the realm of digital law with her. The three discuss a variety of topics including digital law within society, the relationship of digital human rights to human rights offline, social media as propaganda, and safeguarding privacy online. They also discuss how individuals can personally protect themselves online and what precautions can be taken. Further, Dr. Rachovitsa and her colleagues that teach within the technology law track of the LLB programme know of opportunities for research positions and internships available to law students. You can find this podcast here and here.
Creating a podcast is just one example of how our students, through their own initiative, create opportunities for themselves to gain further experience in, and knowledge of, the legal sphere. You can read here about another of our students that created their own internship.

- Dr. Chris Brennan, Marketing Advisor, Faculty of Law
--------------------------------------------------------------------------------------------------
Interested in more information about our LLB programme? You can ask questions directly to the Faculty by filling out our information request form.