A Dutch student's guide to making more (international) friends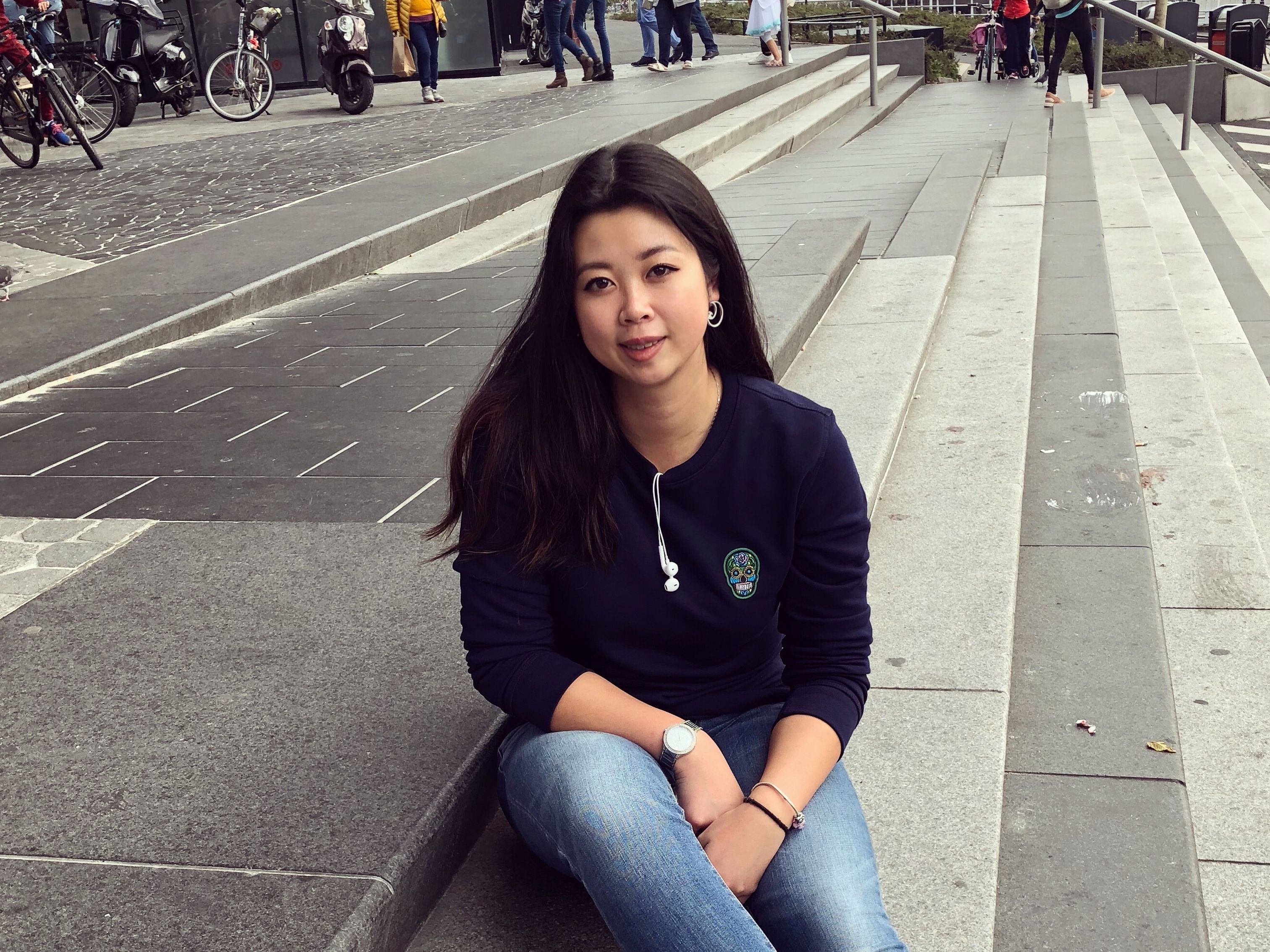 English text below
Het is best raar als je erover nadenkt dat je op iemand afstapt en denkt: ja, hier ga ik vrienden mee worden! Toch gaat iemand aanspreken niet altijd even makkelijk. Vooral als je als (kersverse) buitenlandse student in een nieuwe omgeving en cultuur terecht komt. Bovendien weet je niet eens of je 'Groningen' correct weet uit te spreken en betekent 'gezellig' elke keer wat anders.
Eveneens zou je als Nederlandse student niet zo snel een internationale student aanspreken buiten de collegezalen om als je er over nadenkt.
Men zegt wel eens, de vrienden die je maakt tijdens je studentenleven zijn vrienden voor het leven. Hoe gaaf is het als je vrienden voor het leven hebt die uit verschillende landen afkomstig zijn? Maar hoe maak je die? Hier een paar tips om dat allemaal iets makkelijker te maken:
Wees niet bang
Makkelijker gezegd dan gedaan zou je denken. Maar wat je vaak te horen krijgt is dat mensen minder geneigd zijn iemand aan te spreken, omdat ze bang zijn dat hun Engels niet goed genoeg is. Maar wat ze vergeten is dat Engels vaak niet de eerste taal is voor veel buitenlandse studenten en hun Engels ook niet altijd even perfect is. Persoonlijk heb ik opgemerkt dat het hebben van internationale vrienden mijn Engels aanzienlijk heeft bevorderd. Het gaat om de moeite die je doet om een gesprek met iemand te voeren en dat wordt gewaardeerd! Dus waarom zou je dat niet doen?
Kijk eens rond bij een internationale studie- of studentenvereniging
Er zijn talloze internationale verenigingen die activiteiten organiseren zoals pubquizen, excursies, congressen, reisjes en feestjes. Denk bijvoorbeeld aan SIB, AIESEC, TEIMUN en ESN Groningen. Verenigingen zijn juist erg open en toegankelijk, in tegenstelling tot wat veel mensen denken. Zelf ben ik in de loop der jaren van verschillende verenigingen lid geworden of actief geweest en dat kan tot veel nieuwe (internationale) vriendschappen leiden. Vind je het toch niet fijn om alleen naar zo'n pubquiz te gaan? Neem dan gewoon een vriend(in) mee. Na wat biertjes raak je gegarandeerd met anderen aan de praat, probleem opgelost!
Houd het voor iedereen gezellig
Als je eenmaal met iemand aan de praat raakt en dan bijvoorbeeld je eigen vrienden ergens tegenkomt, probeer het gesprek in het Engels te houden. Niks is onprettiger dan tussen een groep mensen staan en absoluut niks uit het gesprek weten op te maken. Als iedereen om je heen opeens Spaans begint te praten en je daar niks van snapt, wil je eigenlijk alleen maar zo snel mogelijk aan de ongemakkelijkheid ontsnappen omdat je je buitengesloten voelt. Dat geldt ook voor jouw nieuwe buitenlandse vriend of vriendin die bij jouw vriendengroepje staat en daar alleen maar Nederlands gesproken wordt.
Wees jezelf
Je bent leuk, je bent gezellig, dus waarom zou iemand geen vrienden met je willen worden? Dus stap gewoon op die ene persoon af met de gedachte: yup, this human is going to be my friend.
Tot slot, social skills heeft iedereen
Maak het jezelf niet te moeilijk door er teveel over na te denken en stap gewoon op iemand af. Wat is het ergste dat er kan gebeuren?
Persoonlijke ervaringen
Ik ben zelf een internationale studie gaan doen, namelijk de bachelor International and European Law. In mijn jaar deden weinig Nederlandse studenten deze studie en was dat een soort stok achter de deur voor mij. Ik kende nog niemand verder, maar toen ik iemand gewoon aansprak ging alles vrij snel. Het grappige is dat de eerste persoon die ik had aangesproken nu toevallig ook een van mijn huisgenootjes is. Je kan daarom ook kijken of je het leuk vind om samen met buitenlandse studenten te wonen. Daarnaast ben ik actief geweest bij verschillende verenigingen wat de kenniskring ook weer uitbreid. Als je wel wat mensen kent, maar ze toch niet zo vaak spreekt dan kun je ook zelf een informele setting creëren. Zo geven wij af een toe een huisfeest, daar houdt iedereen toch van?!
English
It's quite odd when you think about it: approaching someone and saying to yourself: 'yeah, I'm going to be friends with you'. But it's not always easy to strike up a conversation just like that, especially when you're an international student who has just arrived in a new environment and a different culture. Besides, you're not even sure how to pronounce 'Groningen', and the word 'gezellig' seems to have a different meaning every time it's used.
Likewise, Dutch students may be reluctant to engage with international students outside the classroom.
People sometimes say that the friends you make in your student days are your friends for life. How cool would it be if those friends for life came from different countries? But how can you make them? Here are a couple of tips that make starting international friendships a bit easier:
Don't be afraid
Easier said than done, you might say. Often, people hesitate to start a conversation because they worry that their English might be insufficient. What they are forgetting, however, is that English is usually a second language for international students too, and so their English isn't perfect either. Moreover, I've found that having a lot of international friends has actually improved my English substantially. Also, keep in mind that it's the effort to make contact that counts and that is appreciated. So, why not try?
Join an international study or student association
There are numerous international associations that organize activities such as pub quizzes, outings, conferences, trips and parties. Examples include SIB, AIESEC, TEIMUN and ESN Groningen. Contrary to what people believe, these associations are actually very open and accessible. Over the years, I've been an active member of several of them, which has led to many new friendships. Don't fancy going to a pub quiz alone? Just bring a friend! I assure you that you'll meet other people after a few beers – problem solved!
Make sure it's fun for everyone
Once you're in a conversation and your own Dutch friends join in, try to stick to speaking in English. Nothing is more unpleasant than being in a group of people and not knowing what they are talking about. Just imagine that everyone around you suddenly started speaking Spanish. Your urge would be to escape the unease of being excluded as soon as possible. The same goes for your new foreign friend who has joined your friends, if they only speak Dutch together.
Be yourself
You're charming, you're fun, so why wouldn't anyone want to be friends with you? So, just approach people, thinking: yup, this human being is going to be my friend.
And finally: everyone has social skills
Don't overcomplicate things for yourself by worrying too much. Just walk up to people. After all, what is the worst that could happen?
Personal experiences
I decided to follow an international degree programme: the Bachelor's degree programme in International and European Law. In my year, the programme only had a few Dutch students, which was a big motivation for me to engage with my international peers. I didn't know anyone, but made connections quite quickly once I had struck up a conversation out of the blue. The funny thing is that the first person I talked to is now one of my house mates. And that is another option for you: to find out whether you enjoy living among international students. In addition, I've been an active member of several associations – this also expands your circle of acquaintances. If you know a few people already but don't talk to them very often, you can create your own informal setting to get to know them better. We sometimes throw house parties, for example – everyone loves those, right?