European Law in a Global Context
(Image: Outside the European Parliament in Brussels, Belgium)
_______________________

Important notice
The European Law in a Global Context LLM is a planned, new track for the 2021-2022 academic year, modified from our European Economic Law LLM programme. If you are an incoming student for the European Economic Law LLM in the 2020-2021 academic year, please read here. The structure and courses for the European Economic Law LLM for the 2020-2021 academic year can be found in OCASYS here.
_______________________
The European Law in a Global Context LLM programme covers all the central
aspects of European Union Law, but also has special attention for the global
context in which the EU operates. Courses include:
Internal Market Law and its External Effects (6 EC)
Competition Law, Market Regulation and External Effects (6 EC)
Seminar Interactions between Legal Systems: Global, European, Domestic
(6 EC)
EU External Relations Law (6 EC)
European Constitutionalism in a Global Context (6 EC)
EU Environmental Law in a Global Context (6 EC)
One optional course, to be chosen from:
- The Law & Economics of European Integration in a Global Context (6 EC)
- European Human Rights Law (6 EC)
This unique LLM programme offers students a thorough understanding of
European Law, but adds insight into the increasing links between internal and
external EU policies. The programme is attractive for students from both EU and
non-EU states with an interest in EU and international law, who wish to specialise
in the way in which internal and external EU developments and competences
interact. At the background of all courses there is the fact that European
integration and European constitutional development do not happen in isolation
and that the EU not only is affected by world events, but also has an impact on
external markets and individuals
The programme offers options for specialisation and to work closely together
with leading specialists in European Law.
Please learn more about the programme by having a look at the:

If you have any questions about studying in the programme, please fill out the information request form. For those with previous law related studies, but not an LLB from a research University, we also offer a Pre-LLM programme.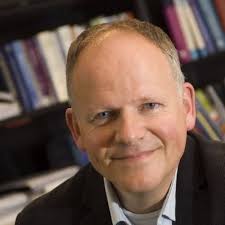 The LLM European Law in a Global Context is planned to be registered under the LLM CROHO label European Economic Law (60688).
| | |
| --- | --- |
| Last modified: | 04 November 2020 6.06 p.m. |