European Economic Law
(Image: Outside the European Parliament in Brussels, Belgium)
_______________________

Important notice
If you are a new incoming student for the 2020-2021 academic year, please read here.
_______________________
The European Economic Law LLM programme covers all the central aspects of European Union Law, including:
Institutional law
Judicial protection
Substantive law (internal market)
Environmental law
Competition law
Market regulation (including state aid)
EU Trade Law
The European protection of human rights
While the emphasis of the programme is on European Economic Law, there is also an opportunity to include European Human Rights Law in your programme. The programme is a combination of courses and dissertation, affording participants the opportunity to develop research skills and experience, as well as to acquire new knowledge or deepen their existing knowledge. The Department of European and Economic Law (which delivers the core of the programme) is a leading centre of expertise and publications in the field of European Law; teaching is research-based, offered by a staff which is at the forefront of legal scholarship, with an outstanding international reputation. It's a great team in which to work, and an excellent team with which to study European Economic Law.
Please learn more about the programme by having a look at the:

If you have any questions about studying in the programme, please fill out the information request form. For those with previous law related studies, but not an LLB from a research University, we also offer a Pre-LLM programme.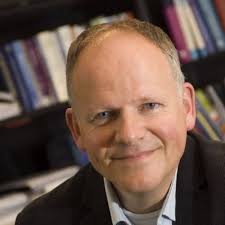 The LLM European Economic Law is registered under the LLM CROHO label European Economic Law (60688).
| | |
| --- | --- |
| Last modified: | 15 June 2020 9.55 p.m. |