Working Together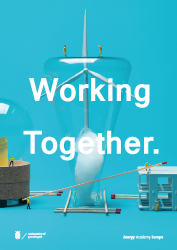 Within the new Energy Academy Europe building several institutes are working together towards the transition to a sustainable energy future:
- University of Groningen / ESRIG
- Hanze University of Applied Sciences
- New Energy Coalition

____________________________________________________
As acceleration the energy transition
can only be realized when working together,
we are proud to take this next big step with you.
____________________________________________________

University of Groningen
Energy raises key scientific and social challenges. The University of Groningen has made energy one of its three main research themes and makes major contributions to the transition to sustainable production and consumption of energy .
Energy and Sustainability Research Institute Groningen
The Energy and Sustainability Research Institute Groningen (ESRIG) wants to contribute to a world-wide energy supply for the next century, for more people in a sustainable way, by research and education.
Energy supply and energy conversion: sustainable role of bio-fuels, also in connection to food and land use, energy transition (IVEM), second (and later) generation bio fuel research (CRE, MP, OE); Organic Solar Cells (BMD), determination and monitoring of bio-fuel admixtures (CIO), natural gas and new gas mixture combustion research (VB), innovative production methods for fossil fuels, underground coal gasification, geothermal energy (GE), gas transition, hydrogen as energy carrier (VB, IVEM) and (de-central) electricity production control design (PA).
Transition towards Sustainability: Carbon cycle and greenhouse gases research, CO2 emission monitoring, CO2 storage surveillance (CIO), CO2 storage in relation to underground characteristics (GE), combustion efficiency and harmful emission reduction (VB), development and evaluation of (inter)national climate policies, societal and ethical context of scientific/technical transitions towards sustainability (IVEM, SSG).

Hanze University of Applied Sciences
​​Hanze University of Applied Sciences (Hanze UAS) is a leader in research into renewable energy. It is one of the universities of applied sciences where students from various disciplines are trained in energy education and are involved in research into energy matters. Over the past few years, applied research into sustainable energy, including the use of bio-gas, has grown exponentially. This has resulted, among other things, in the new concept of smart grids and about two hundred graduation projects.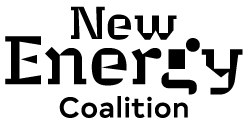 New Energy Coalition: we know energy transition
New Energy Coalition is a knowledge and network organisation for energy transition. It is a broad and continuously expanding coalition with knowledge institutions such as the University of Groningen and the Hanze University of Applied Sciences, with the energy sector, business enterprises, governments and the energy industry. Working together on energy transition!
New Energy Coalition is a merger of Energy Valley Foundation, Energy Delta Institute and the Energy Academy Europe-organisation.
____________________________
Groundbreaking Work
@University of Groningen
| | |
| --- | --- |
| Last modified: | 11 October 2019 10.49 a.m. |