Aletta Jacobshal
Expanding examination hall 2018-2020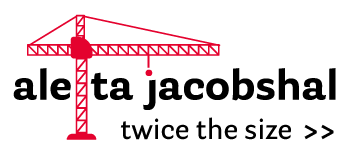 The faculties and lecturers at the UG had a clear wish: to be able to hold more examinations, written or digital, during examination weeks. The Aletta Jacobs Hall at Zernike Campus had insufficient capacity. So the University of Groningen expanded it with more lecture and examination halls, an additional foyer/waiting area, a study environment and more bicycle sheds. The project was realized by BAM Construction and Engineering and the design was mad e by architecture firm Onix NL from Groningen.
Construction started late 2018 and was completed on 8 May 2020. The new wing was taken in use early in the academic year 2020-2021.
Completion of the project:
Sustainability
The building is linked to a geothermal energy storage system (WKO; Warmte Koude Opslag) for sustainable heating and cooling. The project also included more than 500 solar panels on the roof of the complex and climate control was improved in the foyer.
About the project
The new building was constructed against the south-east side of the existing examination hall and partly in the pond. With 5,400 m2 of extra (gross) floor surface, the existing building has been doubled in size. The pond was filled in for the most part to serve as a temporary construction site but was excavated again. Behind the orangey brown ceramic cladding on the outside of the new wing are two new lecture halls (with 200 and 450 seats), an examination hall (with 590 digital exam stations), an extra lobby and study facilities.
The unique project, to which end construction nuisance for students and staff had to be kept at a minimum at first, was completed on a deathly quiet campus as a result of the measures taken against the coronavirus.
Construction update July 2019:
| | |
| --- | --- |
| Last modified: | 26 July 2021 5.24 p.m. |