Testimonials
As a Bachelor student of Business Administration at the RUG, I decided I was up for some extra challenge. Not only to increase my analytical skills, but also to stand out of the huge crowd a bit, as there are so many students that graduate in Business Administration.
I joined the Honours Bachelor programme in 2008, which gave me the opportunity to be part of a small group of dedicated students, all willing to contribute to make the group assignments a success. Then I got to assist in a PhD research on Entrepreneurship in the Fashion Industry. Not only my research skills got a boost but also I got to join interesting interviews in Amsterdam with all kinds of Fashion designers! During this project I came to realize how important business sense is, in all kind of industries, also being a fashion designer or working in the creative industry.
Thanks to my extra experience in research I got the opportunity to join the International Business Research programme of the EBF as a bachelor student (2009-2010), so I went to Vietnam. Travelling in combination with doing a paid research for a Dutch company in the Oil & Gas industry of Vietnam is really something I will never forget. After coming back I was interested in external advisors and the success rate of M&A's. Thanks to the Honours Bachelor Programme I got extra support of a professor specialized in this topic, that really contributed to the success of my Bachelor Thesis.
After my Bachelors' graduation (2011), I decided to enter the Erasmus University to follow the Master Programme Strategic Management (2011-2012). During this Master program, I came to realize how much my extra research experience helped in successfully finishing the Master programme and my Master Thesis.
I think that the Honours Bachelor programme and the extra-curricular activities helped to be able to participate in nice business courses such as the Deloitte Consulting Business Course to Barcelona. After that week I was hired as a Consultant in Organization Design and Change management. Currently, I have worked for Deloitte for 4 years (since November 2012) where I am Senior Consultant now. Day to day I work on strategic and complex business challenges that our clients face. Being able to quickly understand the clients market and challenges is crucial to guide them to successfully implement their strategies. Hence, I am convinced the Honours Bachelor programme provided me with a profound basis to be successful in my first years in consulting.
Gert-Jan Romensen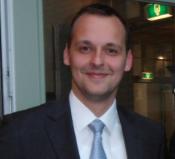 The Honours College offers tailor-made programmes to students who are willing to go the extra mile in their own field and are interested in broadening their perspective through courses from other faculties and personal development trainings. It was a great experience from beginning to end.
First, I appreciate that the Honours College always strives to tailor their curriculum to the latest academic and societal developments. For example, a course on financial ethics was organised in the aftermath of the financial crisis and a summer school in Washington and Brussels elaborated on online corporate social responsibility. Furthermore, I greatly enjoyed co-organising two Honours forums on other topics of my own interest: one on productivity growth in Europe and the other on behavioural public policy.
Second, the Honours College is keen on developing student competencies. It offers courses on debating and academic writing and stimulates students to conduct their own research under supervision of an experienced researcher. Furthermore, the Honours network made it possible for me to participate in external programmes such as the Netherlands-Asia Honours Summer School (NAHSS).
Third, the Honours community consists of ambitious students and teachers from various backgrounds. Discussions during class and group projects are always inspiring. Students motivate and learn from each other and teachers are in for a chat after the lecture. One teacher even brought oliebollen (a Dutch winter snack) to class! I made great friends during the programme.
Overall, the Honours College equipped me with the right balance of academic and practical competencies to succeed in various environments. It sparked my enthusiasm for research and motivated me to enrol for a Research Master in Economics. Currently, I am a PhD Candidate at the University of Groningen.
| | |
| --- | --- |
| Last modified: | 26 February 2018 08.54 a.m. |