Internships
FEB aims at providing you with as many opportunities as possible to find out about the future career path that you might want to take. Which profession could suit you and what company fits your interests? An internship can help you answer these questions.
FEB's study programmes make it possible to integrate an internship in various ways. Below you can find information on the different internship opportunities.
---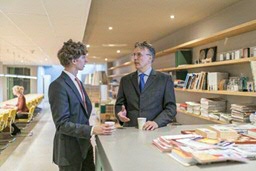 MSC Thesis Internships
Depending on the aim of your final-year research, it might be interesting to combine your research project with an internship. Students will be appointed one supervisor from the faculty and one supervisor from the host institution. Basically, the faculty has two kinds of internships:
Research internship: students carry out scientific research within an organization.
Consultancy internship: students carry out scientific research within an organization to advise the organization about a complex problem.
---
Master Internship
FEB offers students of all MSc programmes (except for the Research Master) the possibility of doing a Master Internship (MI). Next to 15 ECTS on top of your Masters Degree, the MI offers you the opportunity to gain work experience, combine theory and practice and explore your career interests and skills.
In the Master Internship (MI), you do an internship related to your MSc programme directly after your first semester and before writing your thesis .
---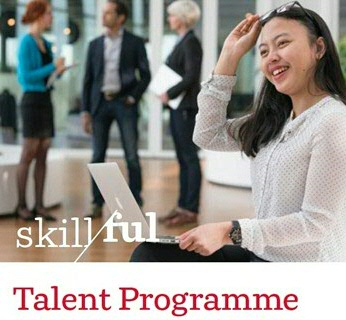 Talent Programme
The Talent Programme offers interesting positions for talented students that have recently finished their master programme. The graduates will work during the internship on custom designed projects or assignments handed in by divers companies. Thereby, the Talent Programme enables students to obtain company insights and practical experience through a special 6-months assignments. Additionally, the students will receive individual coaching from professional coaches at FEB.
---
Summer Internships
Global Experience Opportunity Internship:
FEB students have the opportunity to participate in an international internship and work abroad on a 6-week research project. Jointly with the Newcastle University Business School, FEB Career Services offers the Global Experience Opportunity Internship in India, Tanzania, the United Kingdom and Rwanda . Together with students from different universities you have the opportunity to experience a new country and improve your intercultural skills while applying your academic skills to practice.
---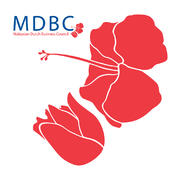 Internship Programme by the Malaysian Dutch Business Council (MDBC)
Since 2009, FEB is working along with the Malaysian Dutch Business Council providing students with internship opportunities in Malaysia. Interns are placed for 5 months at either MDBC itself, or at one of their more than 200 member companies varying from multinationals to SMEs. Please note that the MDBC's internship is unfortunately only open to Dutch students.
| | |
| --- | --- |
| Last modified: | 28 February 2019 12.04 p.m. |