Gain practical experience
At FEB we offer you the opportunity to engage in several (extra-)curricular courses and activities that give the possibility to combine studying with practical experience. Such activities provide you with a variety of learning opportunities to develop yourself personally and professionally. The FEB Career Services helps you to be prepared to take the next step for your future in the economics and business job market.
---
Elective courses with a practical approach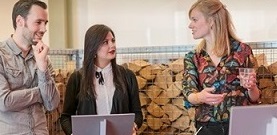 Business Research & Consulting
In the Business Research and Consulting course, you have the opportunity to carry out a consultancy project for a company. Thereby, you will be able to find out what role you can play in the consulting process and how to effectively advise clients. The course consists of company visits and includes the investigation of managerial problems and the execution of a research plan. In the last week of the course, you and your team will present your solution to the management of the organization. Previously, students developed solutions in the field of brand awareness, sales and market establishment.
---
Learning Communities
Learning Communities are an opportunity for students to specialise in a specific topic and acquire practical skills. The extracurricular activity enables you to engage in collaborative projects, which will provide you with a setting in which you are able to develop specific skills such as; project management, coaching, tool development, interviewing, negotiation and networking.
---
Business Challenges (for BSc and MSc students)
FEB Career Services collaborates with a variety of (corporate) organizations to offer students the possibility to take part in diverse Business Challenges. In these challenges you will work in multidisciplinary groups of 3rd year selected bachelor and master students on a business case, for a seven week period. At the end, the groups will have the opportunity to present their ideas and solutions to the company in a group session, and the winning group will be announced (and awarded a grand prize of course)! Business Challenges are a great opportunity for students to acquire strategic experience, leadership skills and to network with companies.
---
Practical experience abroad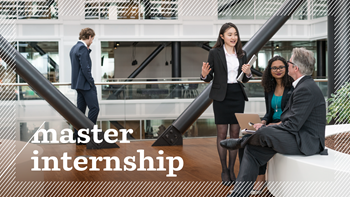 Internships
Internships offer the opportunity to take a closer look at a company for a short time, within the Netherlands or abroad. You will be able to find out more about a job, about the organisation's culture, and whether it suits you or not. Over the years, FEB has established a wide range of contacts all across the world that will help you to find and internship.
FEB's study programmes give various possibilities to integrate an internship in the curriculum. For more information on opportunities such as the Master Internship, FEB's summer internships or the Global Experience Opportunity Internship, please click here.
---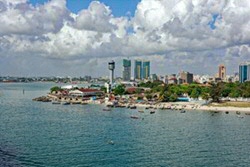 Summer School
Are you interested in broadening your horizon? As a last year BSc student and MSc student, you have the opportunity to join different Summer Schools, working on different project abroad. You can find more information here .
| | |
| --- | --- |
| Last modified: | 09 May 2019 12.38 p.m. |