Internship opportunities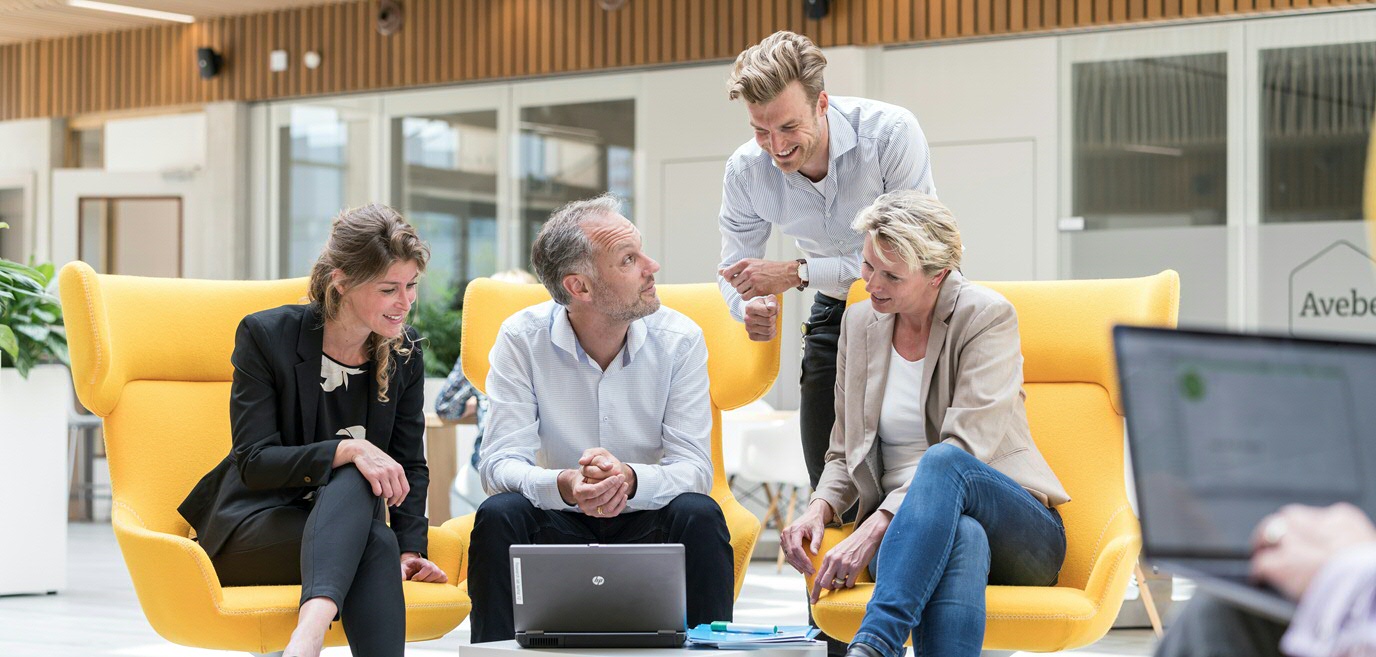 FEB aims at providing you with as many opportunities as possible to find out about the future career path that you might want to take. Which profession could suit you and what company fits your interests? An internship can help you answer these questions.
FEB's study programmes make it possible to integrate an internship in various ways. Below you can find information on the different internship opportunities.
---
International Business Internship (EBB142A20)
In 2019-2020, when the COVID pandemic first hit, we started offering third year BSc International Business students who saw their exchange cancelled, the possibility to do an International Business Internship (EBB142A20) for 20 credits. This internship, combined with two mandatory 5 EC courses, was introduced as an alternative for the cancelled study abroad minor. In 2020-2021, we continued this course for the next cohort of students who saw their exchange cancelled. The International Business Internship course has until now been a great success, with around 30 completed en 30 current internships, very satisfied internship companies and interns.
Students say about this course: 'I really appreciated the opportunity to get job experience. Even for finding internships after the bachelor, practical experience is often a prerequisite, thus, having such already during the bachelor is really helpful. Additionally, I believe that the internship really helped in clarifying what I would like to pursue in the future', and 'I loved gaining practical experience; getting to know people working in an international business experience with a lot of prior experience and knowledge. Surrounding me in that environment really showed me what I myself am (or could be) capable of (in the future).'
For now we have limited the capacity of the course to be able to service students who might see their study abroad cancelled in the near future. Chances are that we will keep offering this course as an extra curricular option in the (COVID-free) future though. Please keep an eye on this webpage in case you are interested in participating!
Are you a third year BSc IB student and want to do an internship now, and the IBI option has not been offered to you by the BSc IB programme management? Doing a 'voluntary internship' could be an option for you. Please read more about that below.
Business Research Project (EBB127A20)
Third year BSc Bedrijfskunde students in the Business & Management or Technology Management tracks can choose to do the Minor Internship Business Research Project in the first semester. The Minor Internship Business Research Project is a 30 ECTS Academic Internship programme and consists of three courses: a compulsory course, in which the research project is executed (Business Research Project, 20 ECTS), and two elective courses (each 5 credits).
As such, the 30ECTS Minor Internship Business Research Project gives students the possibility to conduct (applied) research in a (profit or non-profit) organisation (20ECTS, during one full semester) alongside two elective courses (each 5 ECTS). The type of research can take any form, from a problem-solving or a design-oriented approach to explorative research or a combination thereof, but should be integrated with the academic knowledge you have gained on this specific topic.
The course aims to enable the development of competences in the business research as an actual practice in business environment. For more information about the Minor Internship Business Research Project, please have a look in the BSc Bedrijfskunde Nestor organization .
Master internship (EBM189A15)
Master Internship
FEB offers students of all MSc programmes (except for the Research Master) the possibility of doing a Master Internship (MI). Next to 15 ECTS on top of your Masters Degree, the MI offers you the opportunity to gain work experience, combine theory and practice and explore your career interests and skills.
In the Master Internship (MI), you do an internship related to your MSc programme directly after your first semester and before writing your thesis.
Thesis internship
Thesis Internship
Depending on the aim of your final-year research, it might be interesting to combine your research project with an internship. Students will be appointed one supervisor from the faculty and one supervisor from the host institution.
Please check with your programme whether combining an internship with writing your thesis is allowed, and if so, which rules and deadlines apply.
Voluntary internship
In case your programme does not offer an internship course, and you still want to do an internship, you could consider doing an internship without University involvement and thus without earning ECTs for it*. This has some advantages and disadvantages, which are listed below.
Advantages
* Timing is flexible: you do not need to meet any University deadlines or perform your internship within a semester;
* No reports need to be delivered;
* No mandatory meetings;
* No criteria: you can pick whatever internship you are interested in.
Disadvantages
* Your internship does not have University's acknowledgement which can serve as a 'quality stamp' for future employers to estimate the value of your work experience;
* You miss out on internship offers which require University involvement**;
* You miss out on guidance, workshops, interactive sessions with your 'intern colleagues', which are offered in FEB's internship courses;
* You miss out on the structure of course goals, criteria and assessment of and feedback on your internship.
If after reading this, you decide you want to do an internship within a University course instead of a voluntary one, please know that every FEB Master Programme (except for ReMa) offers the opportunity to incorporate a Master Internship in your programme. Doing an internship within your Master also has the advantage of being able to already apply some more specialized knowledge to the working field, which is advantagous for your career preparation as well as your CV!
*Please note: when you are a student from a non-EU country, you ALWAYS need University to be involved when you do an internship in the Netherlands. If you are from a non-EU country, want to do an internship and there is no course to do it in, please contact FEB's Internship Coordinator Nienke van den Berg, h.j.van.den.berg@rug.nl, including your student number, study programme, year, and what kind of internship you are planning to do (which company, what kind of tasks, what period of time). She will then contact you about the possibilities.
** In the Netherlands, it is perfectly legal for companies to hire an intern (from an EU country) without University involvement, but some companies still prefer University to be involved.
| | |
| --- | --- |
| Last modified: | 16 September 2021 3.36 p.m. |