Mansholt chair for prof. D. Strijker (2005)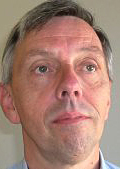 Dr. Dirk Strijker was appointed as the first Professor of Rural Development at the Faculty of Spatial Sciences of the University of Groningen in September 2005. He occupied the S.L. Mansholt Chair. This chair is – due to the proposal of local PvdA members – created by the Stichting voor Hoger Landbouwonderwijs (VHLO), and made available by a grant from the Ministry of Agriculture, Fisheries and Food. The chair is named after the Groninger Sicco Mansholt, one of the founders of the European agricultural policy.
Agriculture and rural areas
Strijker is an expert in the field of rural development. He has done research on the economics of agriculture and agricultural policy, the rural economy and the relationship between agriculture and nature. He has also done research in the field of regional economic topics, especially in the Northern Netherlands. He is also a columnist for the Dagblad van het Noorden in which he frequently writes about 'agriculture and rural areas'.
Strijker
Dirk Strijker (Hoogeveen, 1953) first studied economics in Groningen. He then worked as an agricultural economist at the Instituut voor Economisch Onderzoek in Groningen (1979-1980), the University of Groningen (1980-1983) and the Landbouw-Economisch Instituut in The Hague (1983-1988). Since 1988 Dr. Strijker reconnected to the university, first as a senior lecturer of Agricultural Economics at the Faculty of Economics and since 2003 as a senior lecturer of Economic Geography at the Faculty of Spatial Sciences. He graduated in 2000 at the University of Amsterdam with a thesis on regional disparities in the European agriculture.
| | |
| --- | --- |
| Last modified: | 20 August 2021 12.05 p.m. |