Maddison chair for prof. Leandro Prados de la Escosura (2015)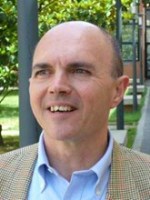 Professor Leandro Prados de la Escosura is appointed on the honorary Maddison Chair at the Faculty of Economics and Business (FEB) of the University of Groningen. The Chair was founded in 2010 to honor and commemorate the academic work and international reputation of the late Angus Maddison (1926-2010) who was a professor in Groningen.

Prados de la Escosura is the second professor on the Chair and succeeds professor Jan Luiten van Zanden. During his term Van Zanden has successfully collaborated with the economists and economic historians of the FEB, resulting in an OECD publication on living standards in the long term ("How was Life?") and in the establishment of the so-called Maddison Project, an international group of scholars who maintain, update and improve Maddison's work on historical national incomes around the world.
Expert in measurement of economic growth
The FEB is happy to have found Prados de la Escosura as the new Maddison chair professor. He is a Professor of Economic History at the Carlos III University in Madrid and is a Research Fellow at the Centre for Economic Policy Research (CEPR). He is specialized in the measurement of economic growth, in particular Spain and Latin America, as well as in comparative analysis of standards of living and economic freedom.
Madrid and Oxford
Prados de la Escosura has written many books and papers in peer-reviewed journals, and his recent work is on long-run trends in human development. He studied in Madrid and Oxford (D.Phil. 1987) and has held many visiting positions since then, such as the Leverhulme Professorship at the London School of Economics and a Distinguished Professorship at Georgetown University. Prados the la Escosura has been principal investigator of more than ten large research projects and has received many grants. Between 2001 and 2003 he served as a President of the European Historical Economics Society.
'Maddison most influential economist'
FEB wishes to honour professor emeritus Angus Maddison with the new chair. Rector Magnificus Elmer Sterken: 'Maddison has been the most influential economist ever affiliated to the university of Groningen. His work on economic development and historical statistics of national accounts is highly respected internationally.'
Angus Maddison (1926-2010) received his education at Cambridge, McGill and Johns Hopkins. His early career was at the OECD. He was appointed as a professor in Groningen in 1978. Maddison published about 20 books, one of his latest of which even described economic conditions at year one around the world. He also published many articles of which his paper on Growth and Slowdown in Advanced Capitalist Economics in the Journal of Economic Literature in 1987 has attracted 188 citations up to now.
| | |
| --- | --- |
| Last modified: | 17 September 2021 09.22 a.m. |