Heymans chair for prof. D. Draaisma (2010)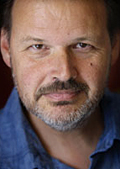 The famous psychologist, philosopher and publicist Douwe Draaisma of the Faculty of Behavioural and Social Sciences, was appointed the Heymans chair on 1 September 2010, for the history of psychology. Since 2003 Draaisma has been a professor at the Chair of the Archief- en Documentatiecentrum Nederlandse Gedragswetenschappen.
Experimental psychology
The Heymans Chair is named after the founder of psychology in the Netherlands, the Groningen professor Gerard Heymans (1857-1930). Heymans himself was theoretically oriented as well as Draaisma, but the chair was granted to Draaisma for more than just that reason. One of his many publications is the memorial collection Een laboratorium voor de ziel: Gerard Heymans en het begin van de experimentele psychologie. His books, despite their focus on theoretical research, not only manage to attract the interest of colleagues in the field, but also speak to a broad scientific audience. Through his books and his ensuing media appearances, Draaisma is currently one of the most famous Dutch psychologists. His works have appeared in fifteen different languages.
Draaisma
Draaisma (1953) studied psychology and philosophy at the University of Groningen. He graduated in 1993 at the University of Utrecht, under Piet Vroon with his dissertation on the metaphorical nature of the language in which we think and speak about memory (edition: The Metaphors Machine. A history of memory). In 1993 he returned to the University of Groningen to teach the theory and history of psychology and became a professor in 2003.
Important publications
Draaisma received from the Dutch Institute of Psychologists of the Heymans Prize for his research into the history of psychology. His book Why life speeds up as you get older – about autobiographical memory – has received several scientific and literary awards. After this first bestseller, a new book was soon published titled De Heimweefabriek – about memory, time and age – at the Historische Uitgeverij. And on the 2nd of November 2009 a third book appearedVergeetboek, in which Draaisma stated that 'forgetting' is not a failure of our memory, but in fact one of its major powers.
| | |
| --- | --- |
| Last modified: | 15 November 2022 1.44 p.m. |