Articles

The silver lining of the pandemic
Interdisciplinary education in the spotlight
Our lives, our routine, our education: all re-shaped as this tiny little creature, that some would think is not even alive, have demanded. It felt like a gigantic dark cloud was blocking the sun and draining away the energy of the entire planet.
But as every dark cloud has a silver lining, we could try to look at the bright side of the pandemics.
It was amazing to see how many moments of unity and solidarity were born in the face of this enormous adversity. Equally amazing was to realize that science can be more effective if different areas of knowledge and the society could cooperate more efficiently.
The benefits of interdisciplinary education were never so palpable to all of us. And it was clear, during the Education Festival, that there are already examples of fantastic developments within our university. Many colleagues are eager to embrace interdisciplinary education and are looking for ways to start or to keep doing it.
We hope that the community of practice in interdisciplinarity at TAG will enable us to connect with colleagues from different faculties and to learn from each other. Do you have ideas to share about interdisciplinary practices in education? Would you like to suggest an activity that would engage more colleagues in interdisciplinarity teaching? Or would you like to start experimenting with interdisciplinarity, but have no clue on how to start it? Please contact us at TAG rug.nl.
For now, we would like to recommend a reading for the summer break: "Creating Wicked Students" written by our keynote speaker at the Education Festival, Dr. Paul Hanstedt. Besides being an enjoyable reading, it combines clear practical advice on how to introduce interdisciplinarity to your course and tips about how to equip students with the necessary skills to face the challenges of life after graduation. This book is definitely a must-read!
Enjoy your well-deserved summer break!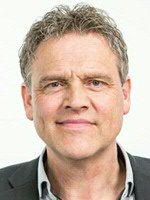 Definitions and context of blended learning
A common playfield
So blended learning combines online teaching with on-site education. With blended learning, activities are either online or on-site, meaning that the student does not select how to attend as they would in a hybrid class. It can be tempting therefore to see a blended approach as merely a logistical question for teaching, however, it also brings its own pedagogical opportunities and challenges. Blended learning concerns the optimization and enrichment of student-centered learning experiences, made possible by the harmonious integration of different activation strategies, achieved through the combination of physical interaction with IT.
There are misconceptions about blended learning we would like to address here.
1) "Blended learning is a disguised throwback and replaces the teacher." Successful application of blended learning depends entirely on the quality of the teacher, who composes the content, supervises students, monitors progress and adapts content to the needs of students.
2) "Blended learning means that you have to use video." Video is just one form of learning content, just like a book for example. Moreover, video in itself does not presuppose direct interaction.
And there are a lot more of these. We would like to discuss all these topics with you. The misconceptions, the (dis)advantages, the pros and the cons, etc. For now, enjoy your summer break and when we are all back in September we can take the next steps in Blended Learning.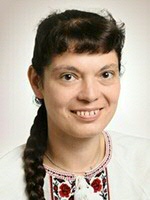 Looking forward to the new academic year (and rising student numbers)
It requires Teacher - Teaching Assistant teamwork
After 1.5 year of teaching in pandemic conditions we see a new challenge emerging: increasing student numbers (for some programmes it means almost doubling). How do we deal with such a situation? How do we run a course with 300 students efficiently and effectively? And what if it becomes 700 students? During the TAG Webinar "TAs to the rescue?", teachers from various faculties have shared their strategies. Did you miss the webinar? No worries. The recordings are available on the TAG platform. Check this manual on how to access them.
The TAG STEM Community was represented by Dr. May Lee (Physics programme, FSE). Dr. Lee has shared her vision on creating a Teacher-TA-Student community, close collaboration between the lecturer and TAs and a variety of tasks that assistants can perform. The "Mechanics" 10 ECTS mandatory undergraduate course (~350 students) was discussed. However, next year the number of students could double! Therefore, a careful strategy is needed. The Faculty of Economics and Business (FEB) has an expertise in doing large courses. Another invited speaker at the TAG Webinar, Dr. Thomas Bortolotti, is coordinating a very large 1st year course of about 700 students at FEB. His course has an administrator, lecturers, 20-30 student/teaching assistants and three coordinators. It is a smoothly running learning machine: teaching students, educating TAs and doing assessments.
Curious about other speakers and ESI advice? Check out the recordings!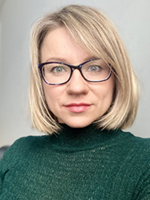 Pack your bags for the next academic year
What do teachers need to pack for inclusive teaching?
Before we pack up and go on the summer break, it is a good time to think about what we will take in our academic backpacks for next year. The Education Festival and the brainstorm sessions with the community of practice provide important clues. Teachers wish for 1) support from an inclusive organization, 2) clarity about definitions and their manifestation, and 3) structures that enable sharing experiences and resources.
Firstly, teachers need support from an inclusive organization. Teachers need more time to redesign their courses, to collaborate within and across faculties, and to devote attention to students and their needs. While in many programs the student numbers will be rising, these priorities risk being overlooked. How do we take care that inclusive teaching becomes properly valued and not overshadowed by short-term solutions?
Secondly, teachers need a common ground with regard to definitions and a shared understanding on how we manifest the values expressed in the UG's strategic plan. Here promising movements take place - emerging I&D working groups at many faculties and initiatives on the central level starting to define aspects of 'inclusive and diverse' and how to manifest that in our work. UG recently signed a Diversity charter committing to promoting diversity and inclusion within the university. Next academic year will be essential to achieve clarity and common ground, with the TAG community of practise as a platform for teachers' voices.
Finally, teachers need space to have discussions, sharing experiences, and staying up to date. The TAG platform for discussions and events next year aims to support this. With the progress of Open science in research, we also need to apply the principles of Open science in education, benefitting inclusion and diversity in teaching and learning. If you would like to suggest a topic/speaker for events next year or for other matters, please get in touch (tag rug.nl).
| | |
| --- | --- |
| Last modified: | 16 February 2022 2.22 p.m. |