About us
The Teaching Academy Groningen (TAG) is an interdisciplinary and interfaculty Community of Practice for lecturers, by lecturers. The TAG aims to contribute to the quality and innovation of education and to more recognition and rewards for teaching and for lecturers at the University of Groningen.
We do this by promoting interdisciplinary and interfaculty knowledge exchange and collaboration, both internally and externally. Internally between lecturers, researchers, educational scientists, policy staff, and administrators from the different faculties; externally between alumni, relevant partners and organizations (regional, national, and international).

Communities of Practice
To form a functional community, we have formed thematic Communities of Practice, which are grounded in the UG Educational Vision and focus on continuous, tailor-made professional development and peer support for all stakeholders. Read more about the Communities of Practice.
---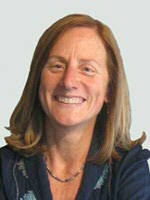 Learn more about the TAG
Meet the Academic Lead, Mellie Pullman
Prof. Mellie Pullman is a professor at the School of Economics and Business at University of Groningen. Her record in teaching innovation includes over 20 years of designing and implementing digital programs with various formats such as recorded classrooms, hybrid learning, and online courses.
Mellie has implemented digital interactive learning activities and supported other teachers in their efforts to adopt digital learning and innovation. Additionally, she has published multiple books and cases for teaching as well as articles on pedagogical approaches. Through these efforts, she has received teaching awards and grants for teaching innovation throughout her career. She gladly uses her broad experience in her role of Academic Lead.
---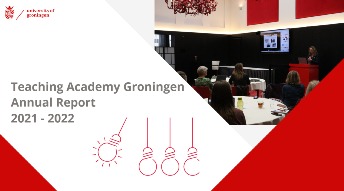 Annual Report 2021-2022
The TAG report of the past academic year is available to browse. It has been a very productive year with more educational events, creating activities with a broader appeal to teachers, and collaborations.
| | |
| --- | --- |
| Last modified: | 06 October 2022 12.47 p.m. |