Blended Learning

The community of practice for blended learning considers how to thoughtfully design courses and programs that combine the best of digital technologies and face-to-face education. The goal of blended learning is to strengthen our active learning, foster connections, and enrich the learning experience. We can consider blended learning as a means to this end.
---
The community explores and organizes workshops on the various tools on the digital side, it also looks at ways to promote active learning within blended environments. Thus, the community creates workshops spanning topics from the digital side: how to create engaging videos and podcasts, virtual reality, simulations, and digital interaction tools for reading and discussion to the face-to-face side: using the active learning classroom, flipping the classroom, or working with problem based learning, experiential learning, and team-based learning.
The community also works to develop connections with the other communities of practice. For example, how can blended learning be used to enhance inclusivity in the course? What are ideas for blended learning in STEM subjects that require labs? How can we improve active learning using discussion posts, videos or podcasts? We also see many opportunities for educational research on the implications of adopting these approaches for enhanced learning outcomes.
---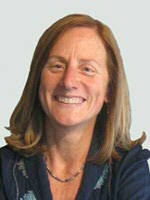 Mellie Pullman - Community of Practice Leader
Prof. Mellie Pullman is a professor at the School of Economics and Business at University of Groningen. Her record in teaching innovation includes over 20 years of designing and implementing digital programs with various formats such as recorded classrooms, hybrid learning, and online courses.
Mellie has implemented digital interactive learning activities and supported other teachers in their efforts to adopt digital learning and innovation. Additionally, she has published multiple books and cases for teaching as well as articles on pedagogical approaches. Through these efforts, she has received teaching awards and grants for teaching innovation throughout her career.
---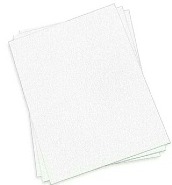 White Paper
Discover the key findings of the current research on blended learning for inclusivity.
Read the White Paper
---
More information & participation
Do you have a question or would you like to actively participate in this community?
Please contact community leader, Mellie Pullman, through m.e.pullman rug.nl.
| | |
| --- | --- |
| Last modified: | 12 August 2022 11.04 a.m. |