Meet & Share, a TAG Networking Session
| | |
| --- | --- |
| When: | Th 26-01-2023 16:00 - 17:00 |
| Where: | Van Swinderen Huys |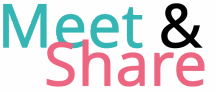 Join 'Meet & Share,' a TAG networking session held on the 26th of January, from 4 pm to 5 pm. After an opening presentation from Marco de Carvalho Filho on innovation in education, you will have an opportunity to meet colleagues and exchange ideas and experiences in an informal setting.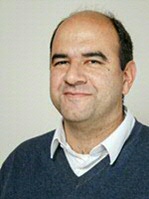 Opening Presentation
'Innovation in Education: from creativity to scholarship' - Marco de Carvalho Filho
In response to an overwhelming interest in our past Masterclass with Marco, we are inviting him again! In the first edition of the 'Meet & Share', Marco will present the innovative approaches he developed in the last ten years of his educational practice, as well as the framework to support the creation, evaluation, and dissemination of innovative educational practices.
Teaching in the ever-changing modern times requires the ability to transform challenges into opportunities. One of the challenges faced by educators is keeping their pedagogical approaches up-to-date. Educational theory can help with that! It is a constantly developing resource which offers information on the development of evidence-informed teaching activities.
Exchange ideas & experiences
After the opening presentation there is ample opportunity to meet colleagues in an informal setting to exchange ideas and experiences. Would you like to learn more about innovative educational practices and further discuss this with colleagues? Join our 'Meet & Share' networking session!
How to sign up
Registrations are open till 23 January. Spaces are limited, so please sign up to secure your spot!