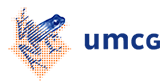 Teaching and Meeting Support Service
The Teaching and Meeting Support Office (OVO) takes care of facilitating teaching, meetings, conferences and events within the UMCG.
OVO offers high-quality, future-oriented and innovative products and services. The products and services on offer include the provision of rooms, audiovisual materials and productions, event support, scheduling, surveillance planning and general teaching support.
OVO is also the office from which the Banqueting department provides its services.
Requests/Orders
Products and services from OVO and the Banqueting department can be requested via OVO order site (on the UMCG Intranet) or by sending an email to onderwijsenvergaderondersteuning umcg.nl.
Service provision in the area of scheduling and surveillance planning is handled by the Scheduling Office, available at roosterbureau.fmw umcg.nl .
Students can submit requests for rooms and materials via this form.
Information
For advice and information or if you have other questions regarding our service provision, please call (050) 361 5100.
For more information about the products and services regarding multimedia and teaching support, click here (link to webpage).
Desk
The Teaching and Meeting Support Office has a desk at the Teaching Centre (Winkelstraat 1, 2nd floor) and works closely with the reception desk at Antonius Deusinglaan 1. You can come directly to these desks to collect the keys of reserved rooms and to collect or return hired audiovisual materials.
You can come directly to the reception desk of Antonius Deusinglaan 1 for last-minute room requests (those for the day itself and for the following day, before 12 noon).
| | |
| --- | --- |
| Last modified: | 27 February 2020 10.32 a.m. |