We offer a Liberal Arts and Sciences programme, in three major directions: Sciences, Social Sciences and Humanities. Within these majors there are various major specialisations. For more information regarding all the major specialisations, please have a look here for detailed descriptions of all our major specialisations.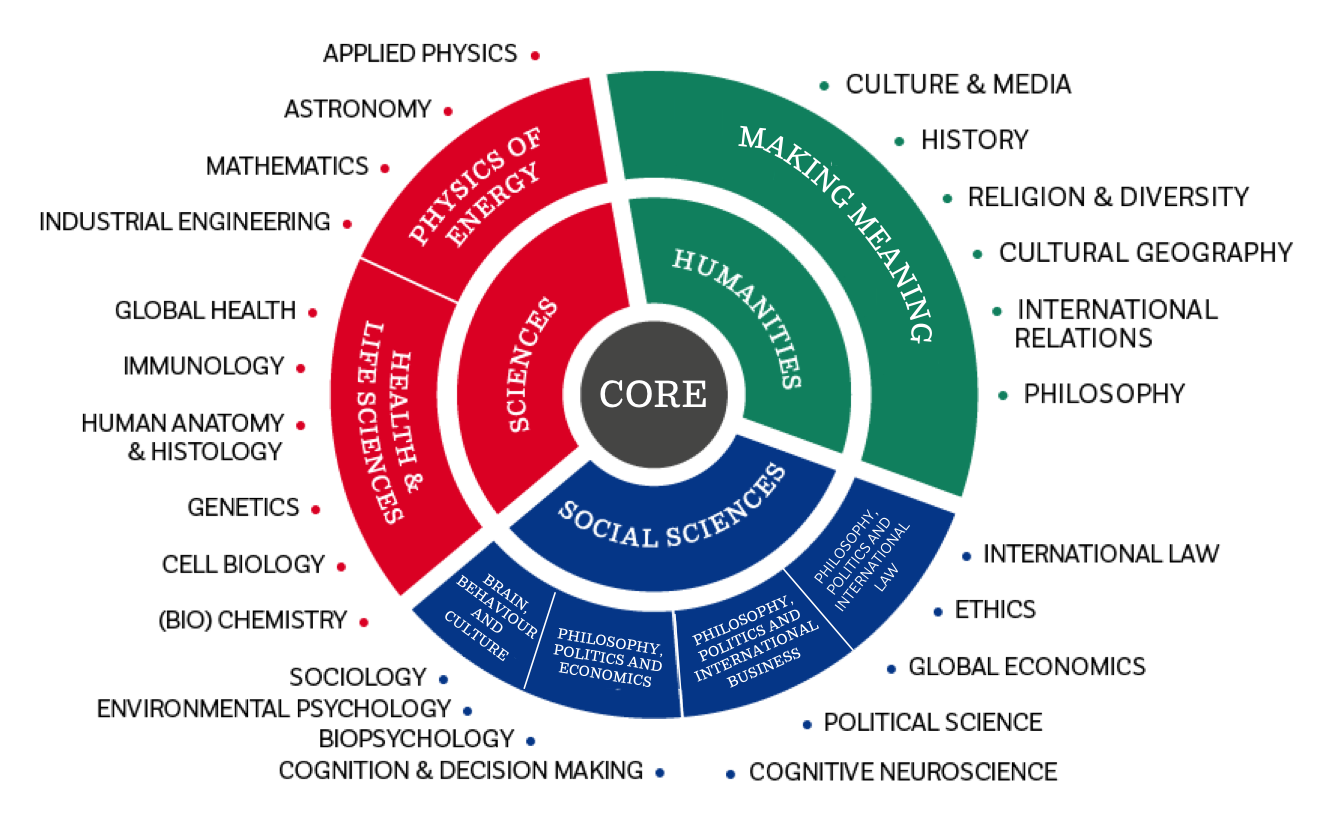 Academic Year at UCG
Our academic year is divided into two semesters, with two blocks each. Semester one runs from September - February and semester 2 runs from February - July. You can see the academic year calendar for the 2017-2018 below.
Courses
Language of instruction: English
All courses taught at UCG are open for our incoming exchange students. However, please note that some courses fill up fast and that others (mainly in the Sciences major) might have prerequisites. Please note that you will also take part in projectwork (mandatory, 10 ECTS) together with our students.
During your application, you are asked to fill in your course preferences and upon enrolment you will be informed about the courses that you can take. An overview of all courses offered at UCG can be found here. Please also take into account the time schedule to make sure that courses do not overlap, as you will not be able to enroll to both. The schedule for the fall semester will be finalised in August, and for the spring semester in October.

Tutor
Incoming exchange students will be allocated a personal UCG tutor who will be their academic advisor in preparation and during their stay in Groningen.
Course workload
The projectwork at UCG is one of the mandatory aspects for all our students, including incoming exchange students. Working on a project means you will get to enjoy the true benefits of a Liberal Arts and Sciences education. You will work together with other UCG students on a specific challenge and all of you will tackle the problem from a different perspective, which will give you the interdisciplinary outlook that characterizes a Liberal Arts and Sciences programme. The projectwork equals 10 ECTS and covers an entire semester. In general, students will take one or two additonal 5 ECTS courses per block, summing up to a total of 20-30 ECTS per semester.
Please note: one ECTS equals 28 hours of study. These hours include preparing for and attending classes, group work, assignments, exams and so on.
| | |
| --- | --- |
| Laatst gewijzigd: | 17 augustus 2017 14:13 |