Study Abroad
What are my options?
In general, the fifth semester of your studies, this being the fall semester during your third year, is the most suitable period to go abroad. There are other options available, but this may cause a delay in your studies. In terms of the duration of your stay abroad, this will in general be one semester. This has to do with the type of grant that you may receive, but also the fact that a longer period abroad may cause delays in your programme.
Where can I go?
There are various options that you can apply to, both within and outside the EU. You can go on exchange via one of the UCG Partners, Multi Faculty Exchange, University-wide exchange, via other UG faculty, or as a Free Mover.
Multi Faculty Exchange Partners
Each year, we add more partners to our list of international Universities that we have an agreement with.
Country
Partner University
Australia
- Australian National University
Canada
- Dalhousie University
Chile
- University of Chile
China
- Fudan University
Colombia
- Universidad de Antiquoia
Hong Kong
- City University of Hong Kong
India
- Presidency University Kolkata
Japan
- University of Kyoto
- Tohoku University
- Osaka University
South-Korea
- Korea University
- Yonsei University
- Hankuk University
New Zealand
- Victoria University of Wellington
Mexico
- UNAM
United States of America
- Arizona State University - the Barrett Honours College
- University of South Carolina
Most UCG students who study abroad attend one of the 400 programmes offered by the University of Groningen either through the multi faculty exchange partners or through the exchange networks of the other University of Groningen faculties.
UCG Partners
Additionally, University College Groningen also offers great opportunities via our own partnerships with Arizona State University (USA), Ca'Foscari University (Venice), University College Freiburg (Germany), University of Valencia (Spain), University of Vienna (Austria), Waseda University (Japan) and Université Internationale de Rabat (Morocco).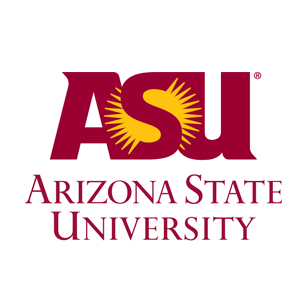 Erasmus+ International Credit Mobility (ICM)
Erasmus + International Credit Mobility (ICM), in partnership with the European Commission, offers exchange programmes and scholarships to students who want to study at one of the selected universities in countries outside of the EU as part of their degree.
There are several partner universities in Europe (Non-Eu), Asia, Latina America, and Africa. Though applications do not go through UCG but you apply directly on the ICM website, you will need a notification letter from the Exchange Officer.

You can also choose to go to a university that the University of Groningen does not have an exchange agreement with. In that case you will be considered a Free Mover or Visiting Student by the host and have to arrange everything yourself and will often have to pay tuition fee or course fees to your host university. In addition, any credits earned will not automatically be recognised by the University of Groningen and there may be consequences for your student grant.
| | |
| --- | --- |
| Last modified: | 05 February 2020 1.35 p.m. |