Welcome by the Dean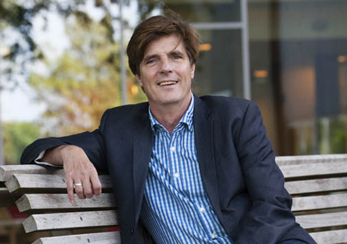 "University College Groningen opened in September 2014 and is a residential faculty of the University of Groningen, one of the world's top 100 universities. UCG has been developed to allow students to broaden their horizons and engage with complex societal issues in the setting of the university's focus areas of Energy, Healthy Ageing and Sustainable Society.
At UCG students follow an innovative Liberal Arts and Sciences programme that provides them with a broad yet highly integrated interdisciplinary bachelors degree. The programme allows students to explore their talents in many directions and push the boundaries of their ambitions, while developing focus in a discipline that they are passionate about. They learn to apply creativity and interdisciplinary methods in order to successfully combine the breadth and depth of their knowledge. All this occurs in the context of the lively community environment of the campus building, in which collaborative learning, student participation and engagement with the community are strongly encouraged.
The programme attracts curious, ambitious, highly motivated students from around the globe. They are keen to discover the world of research yet also have a genuine interest in issues facing society today and in the coming years. Their classroom is international and facilitates diverse perspectives on the subjects at hand. We feel that open yet coherent curriculum, small-scale intensive teaching and vibrant learning community will allow students to reach their full potential, and make a meaningful contribution to addressing societal problems.
All of this combined with living in Groningen, one of the happiest and most innovative cities in Europe*, provides an ideal environment for students to learn, and more than that, thrive.
I look forward to welcoming you in September!"
Prof. Dr. Hans van Ees, Dean of University College Groningen
*European Commission Research
Prof. Dr. Hans van Ees is part of the University Colleges Deans Network (UCDN).
| | |
| --- | --- |
| Last modified: | 25 January 2019 4.44 p.m. |