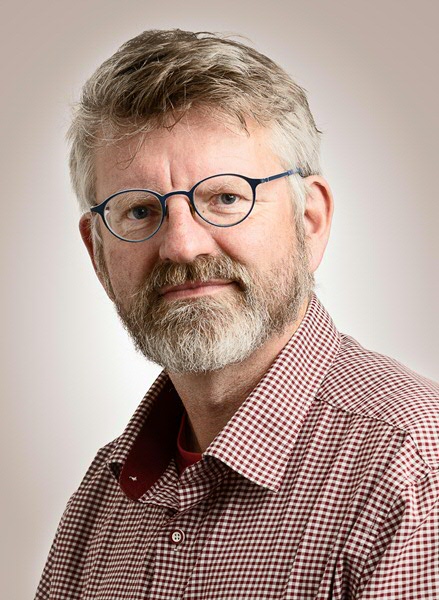 Name: Tjeerd Andringa
Nationality: Dutch
Qualifications: Master in Physics (solid state), PhD in Mathematics and Natural Sciences (Continuity Preserving Signal Processing)
What you'll teach at University College Groningen: Exploring the Challenges of Modern Society and IC2I
In 1991, after studying Physics, Tjeerd helped to start what is now the blossoming Department of Artificial Intelligence at the University of Groningen. In his spare time he researched the addressing question on how to find speech in noise. In 1999 Tjeerd started a high-tech company, Sound Intelligence, which currently builds and sells detectors for specific sounds (e.g., verbal aggression) in complex open environments (e.g., on the street) and as company director he attained his PhD in 2002. He returned to the University in 2004 where he became Director of Education of the AI-programmes and since 2009 he is Associate Professor Sensory Cognition where he focuses on soundscape research and the relation between individual and its environment.
Research:
Tjeerd's research activities are broad: from the perception of degraded speech in old age, via the properties of pleasant and unpleasant sonic environments (soundscapes) and how to improve or protect them, to the question of how build artificial perceptual systems. Yet these are all variants of the same question of which Tjeerd is passionate about: how agents (humans, animals, and artificial) learn to understand the world so that they become competent autonomous individuals that contribute more to the world than they destroy. In his research he tries to be a generalist who is not limited by arbitrary disciplinary boundaries and who searches for unity and complementarity in the sciences.
Personal Information:
My favourite food is… High quality gourmet food. I love to indulge myself a few times per year in high-end restaurants. The rest of the year I love salads.
My favourite thing about Groningen is… Its vibrancy and diversity.
My favourite place in the world is… Pristine nature with great views, sounds, and smells whether sea, mountains, deserts, plains, or forests.
Something most people don't know about me is… That I develop and maintain a website addressing the relation between geopolitics and cognition. The cognition site of the website is most developed. I will gradually add more substance to the geopolitics part.
Something most people don't know about me is… That I consider the size of the state and the importance of mega-corporations as a measure of personal, moral, intellectual, and cultural inadequacy.
My biggest achievement is… Becoming an independent thinker. I did that really by myself, despite the education and the media I was exposed to.
When I'm not working I'm… Working in our organic/local vegetable farm where I am 'chef weeds'. When I take care of the weeds and nourish the plants, I listen to alternative media podcasts like the Corbett Report, the diverse Boiling Frogs Post podcasts and Red Ice Radio.
My inspiration is… Open-ended development of myself and others. I love discovering my own full potential and to develop my understanding of the world and I equally enjoy being part of this development in others. In particular I love it when friends broaden their skills and modes of thought and demonstrate the audacity to use these in creative ways.
Contact Information:
Email: T.C.Andringa rug.nl
Phone: 0031 050 363 6957
Follow on Twitter
Personal Websites:
| | |
| --- | --- |
| Laatst gewijzigd: | 18 februari 2020 13:07 |