dr. V.A. (Viktor) Venhorst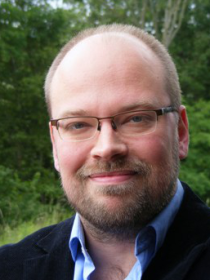 ---
Current Position
Viktor Venhorst is Associate Professor at the Faculty of Spatial Sciences, University of Groningen. His research interest lies in the relationship between education, location choice and individual and societal outcomes. Migration and the functioning of local labour markets are key in these outcomes.

His research therefore focusses on the longitudinal analysis of migration patterns and labour market outcomes of, in particular, higher education graduates. Building on this, his work covers the local relation between education institutions and the labour market. Deepening the location choice part of his work, in the project Family Ties, with prof Clara Mulder, funded by ERC Starting grant no 740113, Viktor covers migration motives, including family and friends next to more classic economic migration drivers. He has contributed to a study on experiments on welfare schemes in relation to labour market and wellbeing outcomes. Further projects include the relationship between location choice, (ethnic) backgrounds and economic behaviour in developing economies, local cross-industry spillovers and relatedness, and urban-rural linkages.
Viktor is also a Research Fellow at the Research Centre for Education and the Labour Market, University of Maastricht. He holds a PhD in Spatial Sciences from the University of Groningen (2012, Cum Laude). He has a background in Demography (MSc, Cum Laude) and Micro Economics (MSc).
Research
His PhD thesis (2007 – 2011) presents the first study for the Netherlands on the spatial mobility of young recent higher education graduates. On March 1st, 2012, it was successfully defended (cum laude). One chapter, the paper "Human Capital spillovers in Dutch Cities: Consumption or productivity?" won second place in the 2012 26th Charles Tiebout prize in Regional Science.
Scientific output from the PhD thesis was integrated with detailed city level survey information in the project "Higher educated in large Dutch cities: Brain Drain or Brain Gain?", in close cooperation with a consortium of five cities and NICIS Institute (now Platform31). This research project has helped cities re-focus their policies, demonstrating that Brain Drain in the Netherlands is not an issue.
On the basis of the thesis and the related work with Dutch cities, he was awarded the 2013 Gratama Science Award for "societally relevant and innovative research which has received public attention".
During his post-doc (2011 – 2014), he extended this research via the Platform31 project "Successful in the city", cooperating with ten Dutch cities and repeating the successful mix between papers and policy oriented output.
Using Statistics Netherlands registry data, he applied a longitudinal approach, focussing on issues such as the effects of student-entrepreneurship, cohort differences in the preference for urban environments and longitudinal regional labour market dynamics. In 2016—17 this lead to follow up projects, including a study into spatial mobility of medical specialists. This latter project resulted in the passing of a motion by the Dutch House of Parliament (Tweede Kamer), asking the government to take regional peculiarities into account in the planning and organisation of medical training programmes.
Viktor is regularly invited to hold (public) lectures, for example invited lectures on the "Geslaagd in de Stad" project (October 2014: Municipality of Groningen, the Netherlands, September 2014: U4 international university meeting on career services, Groningen, the Netherlands and June 2014: Knowledge network on population decline, Assen, the Netherlands); "De toekomst van Geschiedenisstudenten (2016, invited by the Faculty of Arts, UoG). He was invited as an expert on panels such as "Knowledge Session Hospitalcare South-East Drenthe" (2018), and an inspiration session on labour market policies for the region Groningen-Assen (2020). Viktor's research has been reported on by Het Financieele Dagblad, BNR Nieuwsradio, Dagblad van het Noorden, 1Vandaag and Medisch Contact.
Supervision of PhD Students
Viktor is the daily supervisor to six PhD students. Elda Pardede is working on interregional migration in Indonesia (first promotor is prof Philip McCann). Titissari is working household financial decision making in Indonesia (first promotor is prof Philip McCann). Roselinde van der Wiel is working on migration in relation to separation of couples, in relation to the presence of resident and non-resident children (first promotor is prof Clara Mulder). Fieke Visser is working on historical trends in urban development (first promotor is prof Philip McCann). Jonne Thomassen is working on lifetime staying behaviour in a family context (first promotor is prof Clara Mulder). Helena Barachino focusses on practial academic education in relation to the entry into the labourmarket (with prof Jouke van Dijk and dr Anneke Timmermans).

Dylan Jong completed his PhD thesis in 2021, on the financial position of local government in relation to regional economic and demographic behaviour (first promotor is prof Philip McCann).
Teaching
From January 2015 onwards, Viktor is responsible for the Statistics courses taught at the Faculty of Spatial Sciences (GESTAT1 and GESTAT2, 10 ECTS in total). At the master level, he teaches in the course "Regional Labour Market Analysis". He also holds regular guest lectures in other bsc and msc level courses, partially on his research, partially on Statistics, thereby linking these quantitative methods courses to the content courses elsewhere in the programme. He has supervised 30 master thesis projects in the field of Economic Geography and two Research Master Individual Research Training trajectories. He completed the University Teaching Qualification program in 2014 and was Winner of 2017 Faculty of Spatial Sciences Teacher of the Year awards.
International activities, conferences and outreach
Viktor regularly serves as a reviewer for: Journal of Economic Geography, Journal of Regional Science, Annals of Regional Science, Journal of Rural Studies, Regional Studies (Best Referee Award 2013), Population Space and Place, Papers in Regional Science, Spatial Economic Analysis, Region, European Planning Studies, Review of Regional Research. Letters in Spatial and Resource Sciences, Regional Studies Regional Science and Tijdschrift voor Economische en Sociale Geografie.
He was a Co-Editor of a Special Issue in ISI rated journal Spatial Economic Analysis on "Transitions and location choice: analysing the decisions of students and recent graduates" (2014, volume 9, issue 4), with dr. Maria Abreu (Cambridge University) and dr. Sierdjan Koster (University of Groningen). Viktor is a Co-Editor for the Springer edited volume "Frontiers in Interregional Migration Research", with prof. Alessandra Faggian, dr. Bianca Biagi and dr. Isha Rajbhandari.
Viktor is a member of: Regional Science Association International (RSA Nederland, AISre) and the Koninklijke Vereniging voor Staathuishoudkunde (KvS).
With various colleagues, he is a regular convenor of Special Sessions on migration and regional labour markets during conferences of the European Regional Science Association. These special sessions have resulted in the Special Issue in Spatial Economic Analysis mentioned above and a Special Issue in the association's Open Access journal Region. He regularly presents papers in conferences of the European Regional Science Association (including serving as a reviewer for young scientist Epainos Awards), the North American Regional Science Council (participated in invited sessions), the Western Regional Science Association, the European Association of Labour Economics (EALE) and the European Society of Population Economics (ESPE).
Research past
Before this, Viktor worked as a researcher on the Nicis project "Brain Drain or Brain Gain" (2009 - 2010), which resulted in new insights in patterns of (internal) migration of Dutch graduates. The report can be downloaded here.
Viktor has also worked as a researcher at the Population Research Centre ( www.rug.nl/prc ) on the project "Demographic trends and development of quantitative and qualitative housing needs in the northern provinces" (Demografische trends en ontwikkeling van de kwantitatieve en kwalitatieve woningbehoefte: een verkenning voor de noordelijke provincies). The project was funded by a consortia of housing corporations operating in the north of the Netherlands, AEDES and ODW.
Viktor holds a MSc (cum laude, October 2006) in Demography, from the University of Groningen. In his master's thesis he studied the financial and housing consequences of childbearing in the Netherlands. Next to this, he holds a MSc in Economics, specialized in Micro-Economic Policy, also from the University of Groningen. He wrote a master's thesis on the determinants of happiness.
Other research interests are at the border between Demography and Economics, such as:
Housing markets
Regional labour markets
Population projections and regional migration
Household economics
Subjective economic data
Download full CV here.
| | |
| --- | --- |
| Laatst gewijzigd: | 25 juni 2022 16:21 |