prof. dr. M. (Machiel) Mulder
Professor of Energy Economics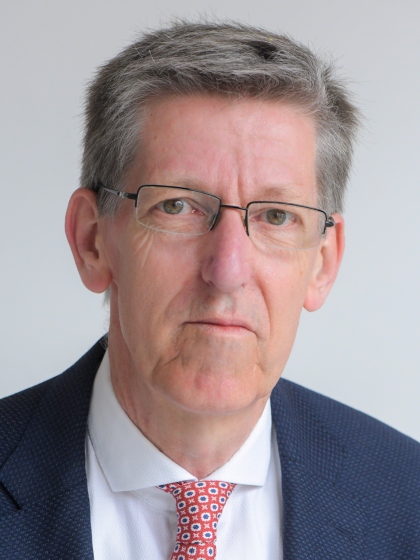 ---
Textbook
Machiel Mulder (2023), Regulation of Energy Markets; Economic Mechanisms and Policy Evaluation, SpringerNature (2nd edition)
- book review in The Energy Journal (2022) by J. Wesley Burnett
"In conclusion, I found the book to be an up-to-date primer on energy markets, and the author does a good job of outlining the microeconomic principles that can be used to better understand energy markets and systems. Given Mulder's experience in government and academia, he provides a novel contribution to the literature by systematically analyzing different types of market failures and potential remedies offered by economic theory. Overall, Mulder's textbook should be a valuable reference for students and energy policy analysts."
Press releases RUG:
" University of Groningen and New Energy Coalition launch MBA Energy Transition " (30 September 2020)
" Green hydrogen only profitable if gas prices are high and if a strict climate policy is in place " (12 March 2019)
" Electrification will cause major increase in gas demand in the Netherlands " (23 May 2018) (#1 of top 5 highest number of readers of press releases of UoG in 2018)
"Successful energy transition requires internatoinal electricity market" (9 March 2017)
"Machiel Mulder appointed as board member of the International Association for Energy Economics" (8 February 2017)
"International Energy Economics Conference 2018 to be held in Groningen" (31 March 2015)
"NWO grant for Prof. Mulder: Changes to electricity market due to sustainable energy" (12 March 2015)
Publicity by International Association for Energy Economics:
special issue on the 41st IAEE conference in Groningen, 10-13 June 2018
Inaugural speech (11 March 2014) (in Dutch):
"Balanceren in onzekerheid: zoektocht naar de optimale regulering"
paper (pdf); speech (pdf); powerpoint (pdf); press release
Professional experience:
2023 - ... : Council Member of the Netherlands Scientific Climate Council
2021 - ... : Professor of Energy Economics, Faculty of Economics and Business, University of Groningen

2013 - 2020: Professor of Regulation of Energy Markets, Faculty of Economics and Business, University of Groningen

2013 - 2016: Specialist Regulatory Economics, Office of the Chief Economist, Authority for Consumers & Markets (ACM)

2007 - 2013: Deputy Chief Economist, Netherlands Competition Authority (NMa),

2006 / 2007: Head of the Department of Economics, CE Delft
2000 - 2006: hHead Energy Department, Netherlands Bureau for Economic Policy Analysis (CPB),
1989 - 1999: Scientific member of staff, Agricultural Economics Research Institute (LEI),
1986 - 1988: Scientific member of staff, Council for Small and Medium Sized Firms (RMK),
1984 - 1985: research assistant, Faculty of Economics, University of Groningen (UoG),.
Education:
1994: PhD Economics, Erasmus University Rotterdam

1990: Bachelor Business Administration

1985: Master Economics, University of Groningen (cum laude)

1984: Bachelor Philosophy, University of Groningen

1983: Bachelor Economics, University of Groningen
| | |
| --- | --- |
| Last modified: | 18 July 2023 3.42 p.m. |