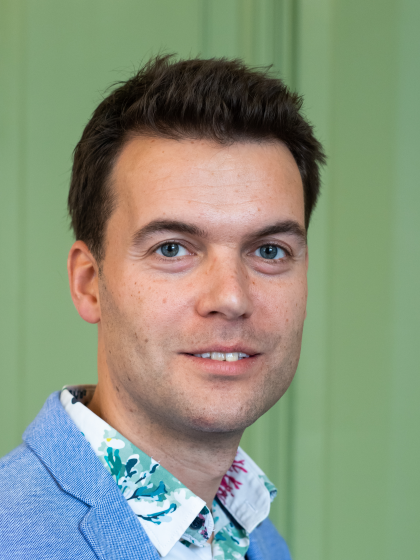 ---
Handige links
---

Teaching experience
Onderwijssociologie (2018 - nu, bachelor sociologie - SOBA207A)
Beleid & Interventies (2015- nu, master sociologie, specialisatie Criminaliteit en Veiligheid - SOMA905)
Methodologie & Dataverzameling (2015 - 2018, bachelor sociologie - SOBA106A)
Sociologie van criminaliteit en veiligheid (2010 - nu, bachelor sociologie; jaarlijks gastcollege over "pesten")
Onderzoeksforum (2012-2013, master sociologie - SOMA01)
Project onderwijssociologie (2010-2012, bachelor sociologie - SOBA213A - In samenwerking met CMO Groningen).
2012: Leefbare dorpen zonder basisschool? De relatie tussen de aanwezigheid van een basisschool en de ervaren leefbaarheid in Groningse dorpen: Een case study
2011: Toekomstbestendig plattelandsonderwijs: Verkenning van mogelijkheden en belemmeringen voor samenwerking tussen dorpsscholen. Download eindrapport.
2010: De veilige school: De rol van gedrag, klasgenoten en schoolbeleid in de veiligheidsbeleving van leerlingen.
Onderzoeksproject (februari 2009 en januari 2010, bachelor sociologie)
---

Supervision of a Bachelor or Master Thesis
Master thesis
Semra Gundogdu (Delinquent gedrag verklaard: Hoe beïnvloeden ouderlijke controle, invloed van vrienden en zelfcontrole delinquent gedrag van jongeren?; 2020; co-supervisor-begeleider: Dieko Bakker)
Lisa Janssen (stage bij Openbaar Onderwijs Groningen / Gelijke kansen voor gewichtenleerlingen? Twee studies naar de schoolloopbanen van leerlingen en perspectieven van beslissers van het Openbaar Onderwijs Groningen; 2020)
Nadine Emmens (stage bij VONK/Academische werkplaats C4Youth / Effectiviteit van de behandeling van jongeren met gedrags- en emotionele problemen in Noordoost- Nederland. Onderzoek naar gezinsfactoren die dit behandeleffect beïnvloeden; 2020).
Savanna Reilman (stage bij politie Noord-Nederland / Cybercrime en slachtofferschap: Onderzoek naar de aangiftebereidheid van cybercrime slachtoffers op basis van politie-ervaringen uit het verleden; 2019; co-supervisor-begeleider: Michaël Mäs)
Johan Hiemstra (stage bij Universiteit Leiden en Politie Noord-Nederland / Verkennend onderzoek naar het sociale netwerk van prostituees in Noord-Nederland op basis van politieregistraties: Omvangschatting, vaststellen van subgroepen en sleutelposities; 2018)
Angela van der Velde (stage bij Fries Sociaal Planbureau / 'Verplicht vrijwillig' Een kwalitatief onderzoek naar de uitvoering van de maatschappelijke tegenprestatie voor een uitkering in Friesland en het begrip wederkerigheid; 2018; co-supervisor-begeleider: Jacob Dijkstra)
Frank de Wit (stage bij politie Noord-Nederland / Exploratief onderzoek naar geldezels in Noord-Nederland; 7; 2018; co-supervisor-begeleider: Michael Mäs)
David Wedema (stage bij JeugdBescherming Noord / Serieuze delinquentie: Een opeenstapeling van problemen?; 7.5; 2017)
Froukje Oosting (stage bij Het Kopland, Groningen / Huiselijk geweld binnen "WIJ" Groningen: Een beleidsreconstructie van de decentralisatie van de aanpak van huiselijk geweld & Een beleidsevaluatie van de aanpak van huiselijk geweld door de sociale teams van de gemeente Groningen; 6.5; 2017; co-supervisor)
Rosa Boers (stage bij Sociologie / Alweer een verpeste werkdag: Een onderzoek naar de impact van pesten op de werktevredenheid; 7; 2016
Vera Numan (stage bij Veiligheidshuis Drenthe / Pesters en slachtoffers classificeren: Een studie naar de validiteit van de Olweus Pester-Slachtoffer vragenlijst; 7; 2016)
Marianne Hooijsma (Research Master, stage bij Respect Education Foundation, Fillipijnen; Broadening the range of research: Links between bullying and ethnicity in Philippine classrooms; 7.5; 2015)
Andrée van der Ark (stage bij Sociologie & KiVa onderzoeksgroep / KiVa Leerkrachtenpilot 2015: Beïnvloedt sociaal kapitaal in schoolteams de effectiviteit van het anti-pestprogramma KiVa?; 8; 2015)
Annemarie Nieboer (stage bij Sociologie & KiVa onderzoeksgroep / De rol van het schoolteam in de effectiviteit van een anti-pestinterventie: Een pilot op KiVa-scholen over werkomstandigheden op schoolniveau en percepties over de itnerventie op individueel niveau; 7.5; 2015)
Lisette Bel (stage bij KiVa / Werkzame onderdelen binnen een antipestprogramma: Een onderzoek naar de effectiviteit van het KiVa-spel; 7;2014)
Chiel Westra (stage bij Regiopolitie Groningen / Geweldplegers in Groningen en hun recidivegedrag: Wie zijn ze, in hoeverre recidiveren ze en welke eigenschappen zijn van invloed op recidive?; 7.5; 2013)
Catho Geurtzen (stage bij Sonja Perren, University of Zürich, Zwitserland / Moral justifications of bullying within the context of school climate; 7.5; 2012).
Anne Roorda (stage bij KiVa, Rijksuniversiteit Groningen / The impact of peer victimization: A closer look at victim- and bully-reported victimization at age 11 and perceived internalizing problems at age 19; 7.5; 2012).
Eelko van der Weerd (stage bij Stamm CMO / Klein maar fijn? Een onderzoek naar de invloed van de schoolgrootte op de kwaliteit van het primair onderwijs; 6.5; 2012).
Bachelor thesis
Anna Harbers (bachelor from honorary program / Genegenheid als beschermende factor: Effecten van sociale relaties op depressieve symptomen bij kinderen; 2020)
Marijn Vleeskens (bachelor from honorary program / Pesten in de klas: De reactie van de leerkracht - De theory of planned behaviour toegepast op leerkrachten en hun intentie om pesten in de klas aan te pakken; 2020)
Marianne Hooijsma (The impact of victimization on school well-being: The influence of the teacher-child relationship; 9; 2013).
Kim Zunderdorp (bachelor from honorary program / Consequences of defending for status and affection: The effects of gender and KiVa; 9; 2012).
Sarah Nijholt (bachelor from honorary program / Girls who bully boys: Forms and functions; 7.5; 2010).
Gadourek scriptieprijs
2020. Laudatio bij de scriptie van Koen Wouda: 'Steun aan de PVV'.
| | |
| --- | --- |
| Laatst gewijzigd: | 08 september 2020 13:27 |