Cultural policy in a new municipality
When re-organisation of local governance leads to merging municipalities, policy makers and politicians welcome new chances, but they are also facing challenges. Here is your chance to contribute to a challenge set by the new municipality Het Hogeland in the field of cultural policy.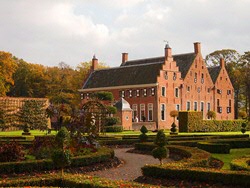 Who are we?
The municipality Het Hogeland is located to the north of the city of Groningen and was formed in 2019 by the merge of four municipalities. This merging process entails much more than replacing sign posts at the entrance of villages. The policy challenges lie in harmonising former policies and regulations, and creating wellbalanced plans that are supported by a majority in the new council. At the same time scaling up local governance and harmonising policies could bring to light existing cultural differences within the former municipalities. What do local organisations and inhabitants expect from their municipality and how can we manage these expectations? What is realistic when the budget is tight and the national government continues to decentralise tasks? This group project focusses on cultural policy and the engagement of young inhabitants of Het Hogeland.
Cultural vision: Small scale meets great expectations
Het Hogeland is an extensive rural municipality with 52 villages and a broad range of culturalactivities and organisations. That ranges from the international folkdance festival Op roakeldais, the impressive manoir Menkemaborg, a youth theatre academy and six public libraries to many choirs, brass bands and so on. The local council accepted the cultural vision for Het Hogeland in the summer of 2020 titled "Groots in kleinschaligheid (Big on small scale)". This vision was based on consultations with the cultural field and it envisages a municipality who would like to stand for: accessibility of culture for everyone, connection of initiatives, innovation and stimulation of cultural entrepreneurship.
What do we want to know?
Project assignment: Engaging youngsters in cultural activities
The range of cultural events in our district is broad, nevertheless not everyone is engaged in culture. Especially young people are far less participating; as they have the impression there's nothing worthwhile going on. On the other hand existing cultural organisations and initiatives often have trouble engaging young people.
We would like you to find out: What kind of cultural activities would appeal to this group and how cultural organisations could fill the perceived gaps and reach out? We propose that you get in touch with young inhabitants of our municipality and organisations that are successful in engaging with the young as an audience, volunteers or members. In interviews, surveys and/or focus groups you could find out what would cater young people's needs, but also what kind of barriers they are experiencing in becoming engaged and how organisations could break these barriers down. We are also interested in the best way to communicate with this group and of course how we, the local government, could stimulate new initiatives from and for this specific group. You are encouraged to expand and refine your findings through desk research and initiatives outside Het Hogeland. The final product is an informative research report with a wellfounded advice for the municipality. The ideas that you will present in it should also be financial and organisational viable and in line with local policies. We are also open for students who would like to work on the continuation of this project in any form, for example in a bachelor thesis in the second semester.
Who are we looking for?
• Students who are interested in local governance and the cultural sector (that means students from the themes Working in & on governance and Cultural entrepreneurship and leadership are eligible)
• Team players who like to use and enhance their research and communicative talents
• International students are very welcome in this project (an international comparison could also be a valuable addition to this project), but due to the fact that the available local documents are in Dutch, it is necessary that at least one student in the group is able to read and communicate in that language.
Who will you be working with?
This project will be supported by: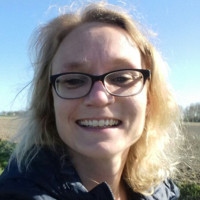 Rixt Vellenga works as a policy officer in the field of Art and Culture, but she also brings experience from working at other municipalities and in other domains. She organised Culture Cafés and therefore has a good network in the local cultural field. Rixt will operate as your contact to our organization, will be present at meetings and include colleagues and others when needed.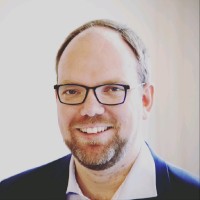 Eltjo Dijkhuis is one of the four councilors (wethouders) of Het Hogeland, with in his portfolio culture and heritage, but also finance, transport, town and country planning, economics and more. He is a young politician with firm roots in Het Hogeland, representing the biggest party in the council Gemeentebelangen (a local party). He is also an alumnus of our Faculty (Ma History, 2008) and welcomesstudents' ideas and contributions to improve local governance.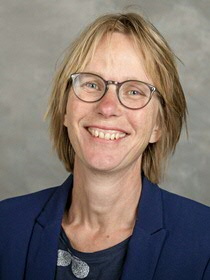 Saskia Visser is the co-ordinator of the Science Shop Language, Culture and Communication at the Faculty of Arts. We organise research projects with societal impact, by supporting societal organisations and students to work on questions in co-creation, and spreading the results to a broader public. Saskia has a lot of experience in project management and communication. She can inspire teams to be creative and flexible, but can also be a critical friend to enhance quality and planning. To ensure the possible continuation in future projects she will be present at several meetings.
| | |
| --- | --- |
| Last modified: | 07 September 2020 11.50 a.m. |