About the research
During the research, students, UG-teaching staff and employees of ESNS collaborate in a research team within the overarching subject of 'Inclusiveness in the Live Music Industry'. How does this work?
Research team
MA students from the programme Arts, Culture and Media can opt to do research with ESNS in the course Music Careers, Industries, and Lives. Within the subject of Inclusiveness in the Live Music Industry, the students can choose a specific case, such as gender-inequality in the ESNS Exchange programme. Subsequently, the student decides which data will be analyzed and how. They will be supervised by dr. Chris Tonelli, assistant professor in popular music, and other staff from the department. The teachers review and grade the research proposal, supervise the project with regards to the content and grade the scientific end-report. This way the scientific integrity of the research and its results will be guaranteed.
Every MA student has their own research group available, made up of first-year BA students who support them in their casuistry. The students will collaborate with Guds Agency and Melisa Stiftung, agencies that promote inclusivity in the cultural industry and advise ESNS about this. Both agencies can in turn use the results from the research to organize panel discussions about the gender gap in the music industry.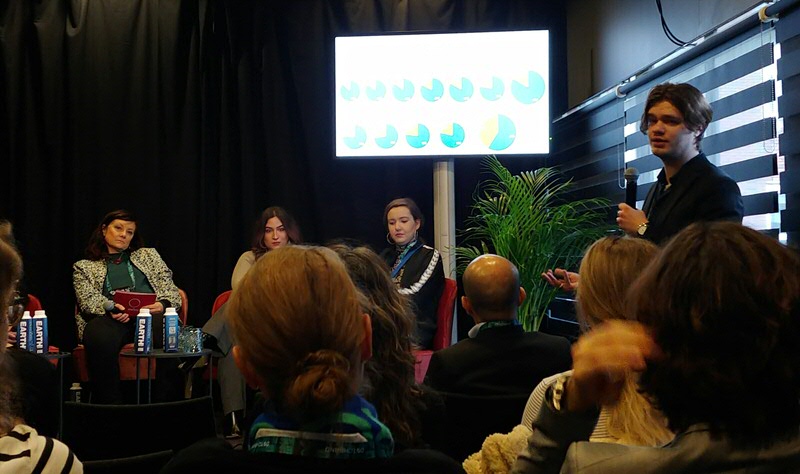 End products
The ultimate goal of the research is translating the research results into concrete advice for ESNS to implement policies (and policy changes) in the music industry. Therefore, the students produce (aside from the aforementioned scientific research report) concrete policy advice and a public summary of the research, which you can find on this website as well. The Science Shop Language, Culture and Communication mediates and facilitates the translation process from academic work to a public product.
Current and finished projects
At the moment, two MA students have finished their research within the project [link naar voorlopige resultaten]. Cultural Leadership student Dan Padure researched the gender distribution in the line-ups of showcase festivals Eurosonic Noorderslag (The Netherlands) and Roskilde (Denmark) over the period 2016-2022. He also looked at the representation of people of color at these festivals.
Guest-student Juan Carlos Méndez Álvarez (Utrecht University) focused his research on how the gender distribution in the line-ups of ESNS differed from the line-up that consisted of artists booked via the exchange programme (ESNS Exchange). The Students presented their results during the ESNS conference programme in January 2023 and during the Music Matters event in March 2023. In September 2023, a new group of students will start their research within the programme.
| | |
| --- | --- |
| Last modified: | 19 April 2023 10.34 a.m. |